Splendors of Europe
Amsterdam, Netherlands to Budapest, Hungary
15 Days Aboard one of Emerald Waterways Magnificent New Star-Ships
Sailing Early October 2018
Advance Notice For Early Booking
Janice Nowakowski is excited to announce she will be hosting a spectacular River Cruise on the epic Rhine, Main and Danube Rivers early October, 2018, and she is looking forward to you joining in. Sailing from Amsterdam, The Netherlands, on these scenery filled rivers, you will have the opportunity to experience Amsterdam before embarkation, and then for the next 15 days you will have the excitement of exploring the imperial cities of Vienna and Budapest as well as Medieval cities, towns and villages on numerous stops as you head toward Germany, Austria and Hungary. And getting to these various destinations is most enjoyable as you weave through stunning landscapes sprinkled with story-book castles and vine-covered slopes leading down to the river's edge. This will be an experience of a lifetime. Call (239) 275-1717 to make your reservation today.
Emerald Waterways Video Overview
A VACATION TO REMEMBER
Our River Cruise Itinerary
In just 15 days, you'll have the chance to experience many of Europe's highlights in one seamless journey along the continent's wonderful waterways. As you sail along the epic Rhine and the fantastic Main and Danube rivers, you'll weave through the most stunning landscapes sprinkled with charming churches, storybook castles and vine-covered slopes, creating the perfect backdrop for an amazing cruise. Along the way, we take you on a voyage of discovery to a variety of imperial cities including Vienna and Budapest, giving you the opportunity to explore their vibrant culture – which is contrasted brilliantly with the rural districts of Miltenberg.
Day 1: Arrive Amsterdam
Welcome to Amsterdam, a fascinating 700 year old city of picturesque canals, world class museums, theatres and café's. You will be met and transferred from the airport to the dock. A warm welcome awaits you from your Captain and crew as you board your luxury Emerald Waterways river cruise ship. After boarding, enjoy some time at your leisure to explore Amsterdam. This evening join your fellow travellers for a welcome dinner.
Meals included: Dinner
Day 2: Amsterdam - Cruising
This morning the choice is yours; board a glass top canal boat and explore Amsterdam's maze of canals, cruising past 16th century merchant houses and charming churches, dating back to Holland's Golden Age. Also, join Emerald Active city tour including a guided walk around the famous landmarks of Amsterdam. After lunch on board, depart on your first day sailing through the Dutch countryside, including canals, locks and windmills.
Meals included: Breakfast, Lunch, Dinner
Day 3: Cologne
Enjoy free time on board your ship before arriving into Cologne. Founded by the Romans, and one of Germany's oldest cities, Cologne is famous for its magnificent World–Heritage listed Gothic Cathedral. Join your guide and explore the city including the Old Town with its beautiful squares and historical monuments. During your free time shop for handicrafts or visit a local market before returning to your ship.
Discover More: Take a tour to Bruhl Castle (extra expense) - passengers on this tour will have the guided tour of Cologne afterwards
Meals included: Breakfast, Lunch, Dinner
Day 4: Rhine Gorge - Rüdesheim
Today's cruising will be a highlight of your trip, as we cruise through the spectacular Rhine Gorge. Keep your camera at the ready as around every bend there are stunning vistas of castles perched above steep vine–covered slopes. We'll also pass the infamous Lorelei Rock where sailors are said to have been lured onto treacherous rocks by enchanted temptresses. We also pass the impressive Pfalzgrafenstein Castle which was formerly a toll gate perched on an island in the middle of the river. In the afternoon we arrive at Rüdesheim, one of Germany's most popular towns. Enjoy a cable car ride up to the impressive Germania monument with stunning views of the Rhine Valley, then free time to shop for handicrafts or taste the famous Rudesheim ice coffee.
Meals included: Breakfast, Lunch, Dinner
Day 5: Miltenberg
Arrive into Miltenberg, a picturesque village on the Main River, which creates an imitable feeling of Bavarian life in medieval times due to the Old Town being lined with well-preserved half-timbered buildings. Choose from a guided tour of Miltenberg or join Emerald Active for a guided hike up to Wertheim Castle (active fitness level recommended).
Meals included: Breakfast, Lunch, Dinner
Day 6: Würzburg
Known as the "Pearl of the Romantic Road", Würzburg is surrounded by sloping hills covered with vineyards. After breakfast, visit the Bishops' Residenz, one of Germany's largest and most ornate baroque palaces and a UNESCO World Heritage Site. Your tour highlights the palace's unique staircase, elaborate 18th century frescoes and the amazing 3-dimensional stuccowork. Then join our guide for a walking tour of Würzburg.
Discover More: Rothenburg, a perfectly preserved fortified town (extra expense) guests on this tour will not be able to attend the included walking tour of Wurzburg
Meals included: Breakfast, Lunch, Dinner
Day 7: Bamberg
Relax on board this morning as we cruise through the Main-Danube Canal, to Bamberg. Feel the magic of the past as you explore this UNESCO World Heritage city with your guide. Boasting one of Europe's largest intact medieval town centres, Bamberg is bursting with character and charm. At the town centre is the largest preserved old quarter in Europe. Around 2,400 listed buildings and the centuries-old garden quarter form a special cultural heritage. Admire hundreds of building façades richly decorated in fascinating detail with spectacular ornamentation.
Meals included: Breakfast, Lunch, Dinner
Day 8:
Your included choices today include a sightseeing tour of the historic city of Nuremberg. See the storybook 900-year-old ramparts, the Imperial Castle and the Justice Palace where the War Crimes Tribunal sat in 1946. The city tour leads you to the major sights, from the early beginnings to the present. Alternatively, journey to the Nazi party rally grounds, where rallies were held from 1933 until 1938 and take a self-guided tour of the WWII Documentation Centre. EmeraldPLUS: This evening enjoy an EU Lecture.
Meals included: Breakfast, Lunch, Dinner
Day 9: Kelheim - Regensburg
This morning takes you through the final stretch of the fascinating Main-Danube Canal to Kelheim. Continue cruising along the Danube River to Regensburg, one of Germany's best preserved medieval cities. On our guided walking tour you'll have the chance to see one of the oldest bridges crossing the Danube.EmeraldPLUS: Tonight, enjoy a Bavarian Band on board.
Discover More: Local brauhaus excursion (extra expense)
Meals included: Breakfast, Lunch, Dinner
Day 10: Passau
Cobblestone streets and graceful arcades welcome you in the beautiful city of Passau. On this morning's walking tour, stroll through the old town's narrow alleys and see the hilltop Oberhaus Fortress from the town below. Visit St. Stephen's Cathedral, a wonderful example of Baroque architecture and home to Europe's largest church organ with more than 17,000 pipes. Return for lunch and an afternoon cruising along the Danube River.
Discover More: Tour to Salzburg or Cesky Krumlov (additional cost) guests on these tours will not be able to participate on the included walking tour of Passau
Meals included: Breakfast, Lunch, Dinner
Day 11: Melk - Dürnstein
Situated within Austria's wine–growing region, Melk is home to an imposing 900–year old Benedictine Abbey which features Austria's finest Italian baroque architecture, with its ornate gold leaf walls, 640ft Imperial Corridor and fresco ceilings. Later the ship sails through the spectacular Wachau Valley and on to Dürnstein, one of the most enchanting villages of the Wachau wine region. This is the site of the castle where Richard the Lionheart was imprisoned after returning from the crusades in the 12th century. Emerald Active: Guided bike tour along the Danube River (active fitness level) or a guided hike to Durnstein Castle (active fitness level recommended – actual hike)
Meals included: Breakfast, Lunch, Dinner
Day 12: Vienna
Welcome to Vienna, the "City of Waltzes". Today we will see Vienna's world famous Opera House, Burgtheatre, Spanish Riding School, Town Hall, St. Stephen's Cathedral and the Hofburg Imperial Palace.
Discover More: Exclusive Viennese concert with music from Mozart and Strauss and/or Schönbrunn Palace tour (extra expense)
Meals included: Breakfast, Lunch, Dinner
Day 13: Bratislava
Set on the crossroads of ancient trade routes in the heart of Europe, Bratislava the capital of Slovakia, embodies various cultures - primarily Celtic, Roman and Slavic. Enjoy a sightseeing tour including the enchanting Old City with its Town Hall, Mirbach Palace and the Gothic Cathedral of St Martin. EmeraldPLUS:The highlight will be a home hosted afternoon tea with a local Slovakian family. This evening the Captain will be delighted to welcome you to the Captain's Gala Dinner.
Meals included: Breakfast, Lunch, Dinner
Day 14: Budapest
Budapest is Eastern Europe's liveliest and most cosmopolitan city. Enjoy a guided tour of the city sights including the Royal Palace of Buda, hilltop castle complex with Fisherman's Bastion, the Matthias Church, and the Chain Bridge linking Buda and Pest. This evening the ship will take you for a night-time cruise along the Danube, passing under the city's numerous bridges, whilst enjoying a traditional Hungarian farewell dinner, complete with folk dancing and music.
Meals included: Breakfast, Lunch, Dinner
Day 15: Budapest - Disembarkation
After breakfast, it is time to farewell your fellow passengers and disembark the ship for your transfer to the airport.
Meals included: Breakfast
ABOUT OUR RIVER CRUISE LINE
Emerald Waterways is the premier river cruise company in its class. Its fully inclusive pricing has earned it The Best River Line for Value from the editors of Cruise Critic. You will be amazed at what is included. (See list) The Emerald Waterways Star-Ships are stunningly appointed and nothing has been overlooked, from the heated swimming pool, putting course on the top deck, to the opportunity for onboard spa treatments.
EMERALD WATERWAYS EXCEPTIONAL VALUE INCLUDES
At Emerald Waterways, almost everything is included. Pack your bags with ease knowing that every need is taken care of. From your meals, to your incredible onshore experiences, almost everything is included in the price of your vacation.
Ship innovations like on board heated pool and a cinema




Spacious accommodations on Europe's newest river cruise fleet with an innovative "open air" window system in all cabins on the Vista & Horizon decks



All on board meals and a collection of highlight dinners at Reflections Restaurant


The option to enjoy a light breakfast or lunch al-fresco on The Terrace




Carefully selected wine, beer, and soft drinks to accompany lunch and dinner




Tea and coffee available at all times



Bottled water restocked daily in your cabin


Enjoy each port with an included excursion




Extra Special included excursions with EmeraldPlus




Complimentary bicycles on board for daily use




Complimentary WiFi on board




All airport transfers to and from your ship




Knowledgeable local guides for each destination




Spectacular service from English speaking crew



PLUS-ALL GRATUITIES INCLUDED- No tipping on board or for shore excursions
YOUR ACCOMODATIONS ONBOARD
Each contemporary, boutique hotel-style room in our wide range of cabin options is designed to really enhance your river cruise experience, with elegant, hand-picked furnishings right down to the smallest, thoughtful detail—like carefully placing mirrors in the best positions to help you get ready for the day ahead. Enjoy your own en suite bathroom, hotel-style bed, flat screen TV and
infotainment system, individual climate control, complimentary WiFi, bottled water restocked daily, personal mini-bar fridge, and of course, plenty of storage and living space. All cabins on our Vista and Horizon decks are equipped with our revolutionary open-air system, designed to ensure all-weather enjoyment while taking in Europe's beautiful landscapes.
OUR ESTIMATED PRICING FOR 2018
The following pricing reflects the rates for 2017
since the 2018 pricing has yet to be announced. Once the 2018 pricing structure is announced (within the first 3 months of 2017) ample time will be given for you to accept the 2018 group rates or request the return of your deposit.
Riverview Stateroom from:




$3,845 per person/double occupancy



Riverview Balcony Stateroom from:


$4,945 per person/double occupancy





Riverview Balcony Suite from:




$6,840 per person/double occupancy
Port Charges of $500.00 per person are included in the pricing.
A limited number of single cabins are available at a Single Supplement Rate.
Our early October 2018 sailing date will be announced at the time the final Group rates are confirmed within the first three months of 2017.
**Pre-Registration Booking Offer: Currently Cruise Everything is able to pre-register guests on this cruise with a refundabledeposit of only $250.00 per person. The stateroom category you choose will be held until the announcement of the 2018 pricing. When the pricing is announced you have the option of accepting the 2018 price and terms with an additional $250.00 per person deposit ($1000.00 total for 2) that then becomes nonrefundable or you can terminate your reserved stateroom with a full refund.
Pre Registration bookings are given priority for a stateroom category and to approve the sailing date when confirmed by Emerald Waterways.
Pre Registration Bookings will be able to take advantage of all 2018 "included" Early Booking Incentives, i.e. reduced economy class air and other offerings.
***Displayed Cruise Pricing is based on 2017 rates. In addition to the staterooms and suites quoted above there are 6 additional categories to choose from, also based on 2017 rates. Please remember, the rates shown here are for comparison purposes only and do not reflect the actual, yet to be determined, 2018 pricing.
QUESTIONS?
CALL OUR OFFICIAL CRUISE AGENT,
HERB TINLEY TODAY FOR FULL DETAILS
ON THIS EXCITING VACATION
(239) 275-1717, Ext 12
Outside Lee County Call 1-800-959-SHIP
All bookings are subject to Emerald Waterways and Cruise Everything's full terms and conditions. See websites for full details. Optional Items available at an additional charge: Airfare, Travel Guard Cruise Protection Insurance (Highly recommended), some drinks onboard, pre and/or post cruise packages and other items of a personal nature. Information and pricing is subject to change without notice. While we do our very best to ensure that information and pricing appearing in this brochure and on our website is complete and accurate, we cannot be responsible for incomplete and inaccurate representations, which may or may not be under our control. In the event of a pricing error, misrepresentation or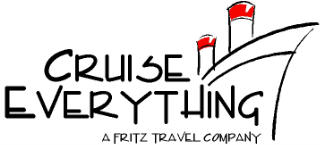 omission, we reserve the right to adjust the pricing or make any other corrections. Ship's Registry: Malta.
Copyright ©2016, Cruise Everything and Fritz Travel Inc. All rights reserved.
CLIA # 00397213. Florida Sellers of Travel Registration Number: ST14302
(800) 959-SHIP or (239) 275-1717
Office Hours: Monday to Friday, 9:00am to 5:30pm Eastern Time
Copyright ©2018, Cruise Everything and Fritz Travel Inc. All rights reserved.
CLIA # 00397213. Florida Sellers of Travel Registration Number: ST14302
Cruise itinerary, events, celebrity and group hosted participation, amenities and gifts are subject to change.
Click Here For Website Terms and Conditions