August 14 to 21, 2020 Seven Night Inside Passage
Sailing Round-trip From Seattle aboard the Five Star Rated Celebrity Solstice
Join old friends and make new ones in the Parkinson Community on this spectacular cruise to Alaska. Whatever pictures you have seen cannot begin to do Alaska justice. Snow capped mountains "falling" to within feet of the ship as you glide up fjords terminating beside calving glaciers, sea lions playing on icebergs just out your window, and experience Western towns just as they were during the late 1800s Yukon gold rush.
The days at sea you will have the opportunity to participate in various Parkinson enrichment programs exclusive to our group.
These will feature talks by a prominent movement disorder doctor and exercise sessions designed just for us.
The luxurious 5 star Celebrity Solstice is the perfect size ship for our group with a maximum of 2800 passengers, not the 5,000 plus found on today's mega ships. Your home for the week, the Solstice features stunning spaces, world class service and accommodations, award-winning 5 course gourmet dining, and a wide variety of onboard activities highlighted by spectacular nightly entertainment.
Space is limited. Call Herb Tinley at Cruise Everything
to reserve your cabin or have all your questions answered
(239) 275-1717, ext. 12.
1-800-959-SHIP
Our Cruise Itinerary
Date Port of Call Arrive Depart
8/14 Seattle, WA 4:00pm
8/15 At Sea
8/16 Ketchikan, AK 7:00am 4:00pm
8/17 Endicott Arm & Dawes Glacier
8/17 Juneau, AK 1:30pm 10:00pm
8/18 Skagway, AK 7:00am 6:00pm
8/18 Inside Passage 6:30pm 10:30pm
8/19 At Sea
8/20 Victoria, BC 5:30pm 11:59pm
8/21 Seattle, WA 6:00am
Itinerary subject to change
Ports of Call
Seattle, Washington
Visitors to the Emerald City find a fusion of American, Asian and Native American cultures, set against a backdrop of Puget Sound and the Olympic Mountains. There's so much to discover on Seattle cruises. Founded in the 1850's, Seattle continues to evolve while preserving many of its treasured landmarks. The city's defining modern symbol is the Space Needle. Head up to the top of the 605ft. hourglass-shaped structure for amazing panoramic views of this beautiful port city. And right next door is the Chihuly Garden and Glass where the extraordinary glassworks and garden installations of Dale Chihuly will dazzle. Stroll through the famous Pike Place Market for a taste of local flavor and style. Established in 1907, the market is brimming with fresh produce and seafood stalls, wonderful restaurants, and specialty shops with local handcrafts that make unique souvenirs and keepsakes.
Ketchikan, Alaska
You've never tasted salmon so fresh. Known as the 'Salmon Capital of the World', Ketchikan is also the ancestral home of the Tlingit people, who have carved the world's largest collection of totem poles. If you're up for an adventure, take a canoe and nature trail excursion through the rain forest or a wilderness exploration followed by a sumptuous crab feast you'll long remember.
Endicott Arm & Dawes Glacier
Alaska's Endicott Arm Fjord marks the southern edge of the 653,179-acre Tracy Arm-Fords Terror Wilderness area. As you sail through its 30-mile-long stretch, you can't help but be amazed by the untouched beauty of the surrounding
granite mountains, verdant valleys and numerous waterfalls. Drifting icebergs, deep blue waters and a spectacular tidewater glacier only add to this natural spectacle's appeal. Endicott Arm is one of the largest breeding grounds for harbor seals on the planet. Keep your eyes open for these creatures splashing in icy waters near the ship or floating with their pups on giant chunks of ice. Along the shore you might also glimpse brown bears, bald eagles, sea ducks, deer, moose and wolves. Your journey through scenic Endicott Arm Fjord ends with a front-row view of the striking Dawes Glacier. Standing over 600 feet tall and a half-mile wide, this very active icecap is known for its spectacular calving displays which noisily produce huge, chunky icebergs that float in area waters. Remember to dress in wind-resistant layers for viewing scenery outside on deck.
Juneau, Alaska
Here's your chance to take a glacial dogsled adventure inin a town, where cultured sophistication meets the ruggedness of the Last Frontier. Juneau is Alaska's picturesque state capital and a port of call for virtually all Alaskan cruises. It serves primarily as a base for sightseeing flights and helicopter trips to the region's interior, but it also has several in-town attractions and easy access to the Mendenhall Glacier for a taste of the more distant landscapes.
Skagway, Alaska
The great Klondike Gold Rush lives on in Skagway's charming downtown of restored 19th-century buildings and its historic railway. Located on the edge of the wilderness, this small town saw its fair share of gold rush, get rich dreamers pass through. Today, it's residents are more than welcome to share the stories of its untamed past. And there's so much fascinating history to uncover on a Skagway
cruise. Head to Klondike Gold Rush National Park Museum for an in-depth look at Klondike and the two routes out of Skagway – Chilkoot Pass and White Pass. From the vintage train, admire the mountains and see the 1898 trail that fortune seekers traveled on foot. The White Pass & Yukon Route Railroad runs the vintage locomotives through the famously steep Chilkoot Trail and offers sweeping mountain views during its climb toward Canada.
Alaska Inside Passage
You'll sail beyond the Inside Passage Cruise into the more protected Alaska Inside Passage, a complex labyrinth of fjords and bays where whales and sea lions find refuge during the summer months.
Victoria, British Columbia
The seaside capital of British Columbia, Victoria is located on Vancouver Island at the southern tip of Western Canada. Named after Queen Victoria, this one-time British colony has retained much of its colonial charm with decorative English gardens and castles, but also reflects its modern landscape with bohemian shops, coffee bars and international cuisines. The year-round moderate temperatures are perfect for exploring this incredible city. From hiking and golfing to dining and shopping, there's much to discover on a Victoria cruise. Start your day in Victoria with a walk through the enchanting Butchart Gardens and experience one of the world's finest floral display gardens. Meander along the flower-lined paths and marvel at the brilliant composition of color in Japanese, Mediterranean,
and Italian themes, plus much more. For a full introduction to the history and culture of Victoria and Western Canada, head to the Royal British Columbia Museum. Explore the fascinating indigenous artifacts dating as far back as 10,000 B.C. to British royalty pottery, glass and papers, plus a wonderful native plant garden. The museum also has a wonderful IMAX theater and rotating special exhibits. The large waterfront park Beacon Hill Park in downtown Victoria is within walking distance of the inner harbor. With more than 200 acres, there's a lot of ground to cover in the sprawling grounds. This unspoiled park features many walking trails through the forest, a children's zoo with baby lambs, ducks, and piglets and an abundance of relaxing nature.
---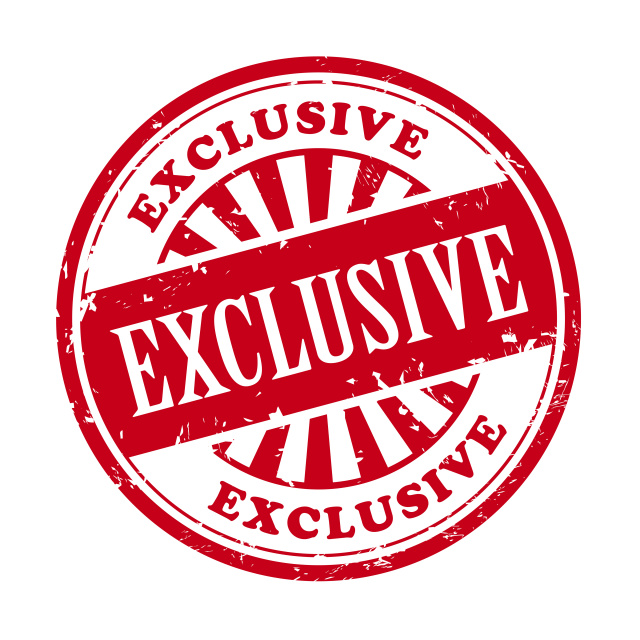 Cruise Pricing Includes...
Celebrity Cruises Amenity Package applicable at time of booking. This can include open bar drinks, additional shipboard credit, pre-paid gratuities or unlimited internet access. Ask for more details.

Private Programs will feature Dr. Daniel Schneider, MD, Movement Disorder Specialist, Exercise instruction with Dayel Giammarino, Rock Steady Boxing Coach and lots of fun and games.
Events and amenities subject to change.
Cruise Pricing Starting At...
Category 9:

Interior Stateroom with No Window From $1,249 per person

Category 8:

Oceanview Window Stateroom From $1,734 per person

Category 2B:

Balcony Oceanview Stateroom From

$2,024

per person

Additional Information
ll pricing is per person based on double occupancy and subject change and availability.

Other Stateroom Categories and Suites not listed available upon request.

Handicap staterooms available, but are limited and booked on a "first come first served" basis.

Government Taxes & Fees an additional $242.63 per person.

Group Fee: $125.00 per person (Non-Refundable)

Deposit of $250.00 per person required to secure a booking.

Travel Insurance available and highly recommended.

Optional pre/post hotel and air arrangements not included, but available at an additional cost.
Cruise Everything is a proud member of the Cruise Line International Association. Member Number: 00397213. Florida Sellers of Travel Registration Number: ST14302. Ships Registry: Malta & Ecuador. All information listed is subject to change without notice. Cruise Inclusions: 7-night cruise in Five Star luxury, most meals (Specialty Restaurants have a modest additional charge), activities and entertainment. Not included in rates listed: Taxes & fees, gratuities, air, transfers, shore excursions, optional insurance and other items of a personal nature. While we do our very best to ensure that information and pricing appearing in this brochure and on our website is complete and accurate, we cannot be responsible for incomplete and inaccurate representations, which may or may not be under our control. In the event of a pricing error, misrepresentation or omission, we reserve the right to adjust the pricing or make any other corrections. This group is capacity controlled and a minimum number of guests must be booked and sail for this sailing to take place. If minimum number is not met, the group may be cancelled.
Space is limited. Call Herb Tinley at Cruise Everything
to reserve your cabin or have all your questions answered
(239) 275-1717, ext. 12.
1-800-959-SHIP
(800) 959-SHIP or (239) 275-1717
Office Hours: Monday to Friday, 9:00am to 5:30pm Eastern Time
Copyright ©2018, Cruise Everything and Fritz Travel Inc. All rights reserved.
CLIA # 00397213. Florida Sellers of Travel Registration Number: ST14302
Cruise itinerary, events, celebrity and group hosted participation, amenities and gifts are subject to change.
Click Here For Website Terms and Conditions