Eight Days from Portland, OR to Clarkston, WA
May 18 to 25, 2019
Hosted by Betty and Herb Tinley of Cruise Everything
Aboard the new "American Song"
Retrace the path of Lewis and Clark along the Columbia
and Snake Rivers in Washington and Oregon
Betty and Herb Tinley are once again excited to announce they will be hosting their 5th annual River Cruise. This time they are staying in the US and inviting you to join them to visit iconic sites from the journey of legendary pioneers Lewis and Clark. We will explore the picturesque Columbia and Snake Rivers so dominate in the Pacific Northwest. Sailing May 18, 2019 from Portland, Oregon toward Clarkston, Washington, the dynamics of the landscape make this destination truly spectacular.
An added feature for this particular sailing will be the onboard naturalist with daily presentations to trace the adventures of Captain Meriwether Lewis and Lieutenant William Clark as they made their way westward from 1804 to 1806.
We will begin our journey in Portland, OR, with a complimentary Pre Cruise Package that includes a premium hotel stay and then the next morning tour the city known as the "City of Roses." Our first port of call is Astoria, OR the western end of the Lewis and Clark Trail and one of Betty and Herb's favorite US towns. Sites as we cruise the rivers include Mt. St. Helens, the Columbia River Gorge, Multnomah Falls, Maryhill Museum and winery, spectacular rugged scenery, and wildlife galore, capped off by exploring Hells Canyon, the deepest canyon in America.
We are most fortunate to be sailing on this country's premier cruise line, American Cruise Lines, and their brand new ship, American Song. Her inaugural sailing will take place the fall of 2018. The beautifully appointed staterooms are the largest in the industry (See deck plan) and all have furnished balconies.
Due to the popularity of this cruise itinerary and the smaller size of our exquisite ship, the American Song (184 cabins), Cruise Everything is only able to hold a limited number of staterooms for a short period of time. Fortunately our pricing reflects a 10 % discount off the brochure rate. These staterooms are on a "first come first served" basis. Please call as soon as possible to make a deposit to assure your reservation. Call Herb at 239-275-1717 for delay may result in disappointment.
What's Included
An 8-day journey along the trail of Lewis & Clark

Cruise on the newest riverboats in the U.S.

Staterooms up to 600 sq. ft.

Pre-cruise hotel package

Daily shore excursions

Cocktail hour each evening

Acclaimed entertainment

Award-winning enrichment programs

Gourmet culinary experience

7 unique shipboard lounges

Wi-Fi throughout the ship
CALL (239) 275-1717, EXT. 12 FOR
ADDITIONAL INFORMATION AND RESERVATIONS
Our Itinerary
Eight Days
May 18, 2019: Portland, OR
Situated between the waters of the Columbia and Willamette Rivers, Portland's history is forever entwined with the fortunes of the great rivers. In the golden age of riverboats, sternwheelers crossed Portland's waterfront while steam whistles and calliopes rang out across the water. Today, highlights include the Portland Art Museum, the International Rose Test Garden, and the famous Powell's Bookstore, filling an entire city block.
May 19, 2019: Astoria, OR
A nationally significant historic region at the western end of the Lewis & Clark Trail, Astoria is the oldest American settlement west of the Rockies. In the winter of 1805-06, the Lewis & Clark Corps of Discovery Expedition was headquartered at Fort Clatsop. In 1955, a replica of the fort was built near the original site and was eventually named a National Monument. With its steep hills and beautiful Victorian homes, Astoria has been called the "Little San Francisco of the Pacific Northwest" and has a revitalized downtown ideal for shopping and dining.
May 20, 2019: Mount St. Helens, WA
Perhaps the most impactful of all landmarks in the region is Mount St. Helens. From high on an overlook, bear witness to the awesome power of the volcano whose eruption in 1980 scorched 230 square miles of forest land and forever changed the landscape. Expert guides will show you the pumice plain and lava dome as they explain the effect the volcano had on the lives of those in the surrounding towns.
May 21, 2019: Cruising the Columbia River, Gorge / Stevenson, WA
The Columbia River Gorge is a spectacular river canyon cutting the only sea-level route through the Cascade Mountain Range. A popular recreational destination, the gorge holds federally protected status as a National Scenic Area. The cliffs of the gorge look down on quaint riverfront towns and exhilarating waterfalls.
May 22, 2019: The Dalles, OR
Located in the Columbia River Gorge National Scenic Area, between Mt. Hood and Mt. Adams on the south bank, The Dalles is a perfect spot to take photographs. Discover the area where Lewis & Clark camped at Rock Fort Camp on their historic exploration of the Louisiana Purchase territory in 1805-1806.
May 23, 2019: Pendleton, OR / Richland, WA
Pendleton is known for its beautiful countryside, indigenous Native American tribes, and the network of underground tunnels created a century ago for illicit activities. The area is also famous for its lucrative wool trade in the 18th and 19th-centuries. Visit the REACH Museum in Richland which illustrates the culture and history of the region through engaging exhibits, artifacts, and tours.
May 24, 2019: Clarkston, WA
The twin cities of Lewiston, ID, and Clarkston, WA, are known as the Northwest's most inland seaports. Along the Snake River, you will find Hells Canyon, the deepest canyon in North America, known for its pristine scenery and thriving wildlife.
May 25, 2019: Clarkston, WA
After breakfast, explore the scenic city of Clarkston at your leisure. If you need assistance with departure travel arrangements, be sure to ask our onboard hotel manager.
Itinerary is subject to change without notice.
Amenities
Complimentary Pre Cruise Hotel Stay

Daily lectures with details of the Lewis and Clark Expedition

Nightly Entertainment

Open Seating at all meals

Gratuities Included

Wine and Beer with Lunch and Dinner

Full Bar Cocktail Hour each evening prior to dinner

Free Wi-Fi

Three Categories of Daily Shore Excursions: 1) "Featured"- Free at each port, 2) "Premium" -Limited on each sailing- small charge 3) "Signature" -Two on each sailing lasting 6 hours plus- Additional Charge

Elevator to all decks

Breakfast/Room Service
Our Cruise Package Rates
The following pricing is per person, double occupancy and reflects the rates under this Early Booking Incentive.
Stateroom Categories
Private Balcony Stateroom, Main Deck- from: $4,698.00 per person/double occupancy

Private Balcony Stateroom, Deck 2- from: $4,896.00 per person/double occupancy

Private Balcony Stateroom, Deck 3- from: $5,576.00 per person/double occupancy

Private Balcony Suite, Deck 2,3,4- from: $6,656.00 per person/double occupancy

Private Balcony "Single" from: $6,143.00 per person
Please add Port Charges of $250.00 per person to above rates.
Deposit: $500.00 per person to secure a stateroom.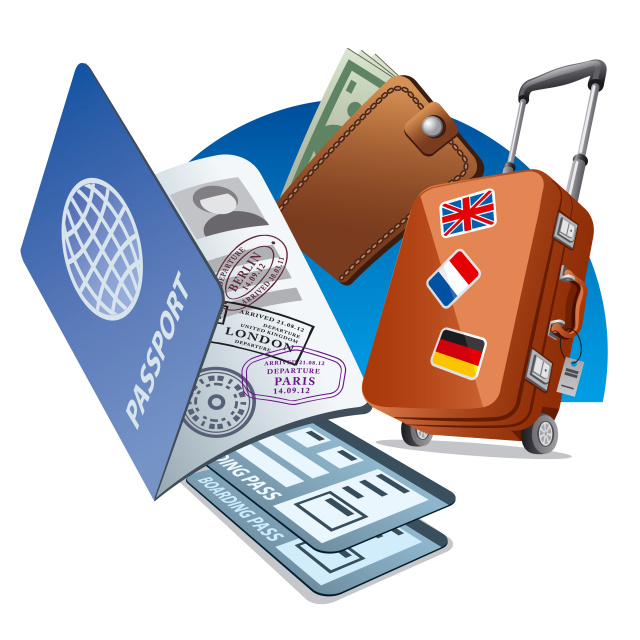 Additional Details
Pricing and availability based on double occupancy and subject to change

Group Fee: $100.00 per person

Deposit of $500.00 per person required to secure a reservation

Single occupancy staterooms available but limited in number

Travel Guard Insurance available and highly recommended

Air available at additional charge

Final payment due January 7, 2019

Transfers available at additional charge

Pre and Post Tours Available
Ships Registry: US. All rates listed are per person, based on double occupancy and subject to change and availability. Cruise line reserves the right to add a fuel surcharge. A minimum guest count is required for featured group escorts to accompany group. Group amenities and events subject to change. FST: ST14302. CLIA: 00397213.
CALL (239) 275-1717, EXT. 12 FOR
ADDITIONAL INFORMATION AND RESERVATIONS
(800) 959-SHIP or (239) 275-1717
Office Hours: Monday to Friday, 9:00am to 5:30pm Eastern Time
Copyright ©2018, Cruise Everything and Fritz Travel Inc. All rights reserved.
CLIA # 00397213. Florida Sellers of Travel Registration Number: ST14302
Cruise itinerary, events, celebrity and group hosted participation, amenities and gifts are subject to change.
Click Here For Website Terms and Conditions