October 16 to 26, 2022*
Uniworld Boutique River Collection
S.S. Sao Gabriele
The Picturesque Douro / Portugal's Pristine Douro River
"Where Time Has Stood Still"
Betty and Herb Tinley are delighted to announce the hosting of their second Uniworld River Cruise, this time on Portugal's historic Douro River aboard the new S.S Sao Gabriele. This gem of a ship was launched in 2020 and carries only 100 guests with a staff of 37. Our journey begins in the City of Porto in the north of Portugal where the Douro River meets the Atlantic Ocean. Porto is your quintessential small European city. While most Americans are not familiar with Porto, the city is known for its colorful buildings, narrow winding cobblestone streets lined with cafes, castles, and historic churches and the wine seems to flow endlessly. Porto is one of Betty and my favorite cities in all of Europe.
Sailing October 16, 2022 from Porto we embark on an 8 day cruise through one of the most picturesque wine growing regions of Europe. Our embarkation date was specifically chosen, for the middle of October is a coveted date on the Douro. We will be treated to the red, orange and yellow hues of the grape leaves as they adorn the hundreds of vineyards all along both sides of the Douro. On this truly timeless waterway we will experience wine tastings when visiting several vineyards while at the same time discovering the regions' fascinating history. (While available, Port wine will not dominate the tastings. The reds, whites and roses are plentiful and phenomenal.) Medieval villages and landmarks abound, specifically our visit to Salamanca, Spain, a hidden gem of a city. You will see from reading the daily itinerary that the experiences we'll encounter each day and evening will be both fascinating and just plain "fun." Eight days on the Douro allows extensive cruising, we only cruise during daylight hours, and this allows time in the evening to explore the quaint towns where we are docked.
After our cruise a 3-night Post Extension is available in Lisbon. If you have not been before, Lisbon is a must. The Age of Discovery first began here in the 15thcentury. Lisbon is the city of Explorers and Monuments, fabulous food, super friendly people, tiled roofed houses clinging to the cliffs, and "nata", the city's iconic and "scrumptious" pastry, available everywhere.
Uniworld's superb 5-star luxury ships elevate river cruising to a new, unsurpassed level. Once you step onboard you will be introduced to the world's best and most awarded luxury river cruise line. Uniworld's European chefs never cease to amaze as they appeal to a wide range of tastes by drawing inspiration from the regions we pass through. They source from local markets and regional suppliers which means the food is fresh and seasonal. Uniworld is truly "all inclusive." From ultra-premium spirits, and superb wines to free WIFI, all shore excursions, and scheduled airport transfers, there are no extra charges. All gratuities, both on the ship and land, are included too.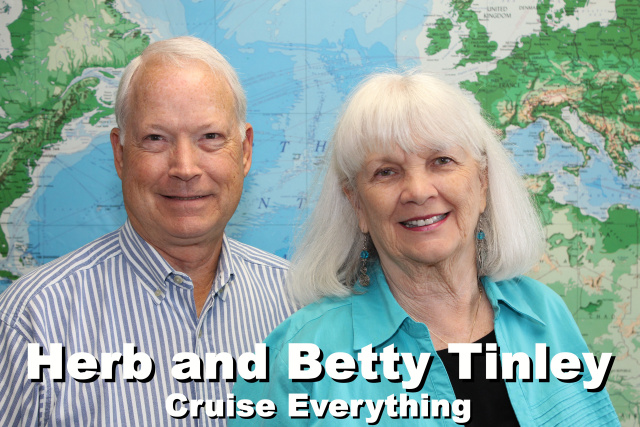 Cruising the Douro River has become very popular. The locks are smaller than those on other European rivers, thus the ships are smaller and sailing is only allowed in daylight hours. This reduction in capacity coupled with Uniworlds 5 star luxury rating, and the beauty of the river along with the excitement of the shore excursions causes our sailing to sell out quickly. Cruise Everything is holding a limited number of staterooms.
Call Herb Tinley at (239) 209-9770 to review all the details and secure your reservation. Remember, the S.S Sao Gabriele is small and availability is limited.
* Travel dates above include the optional 3-night Lisbon Extension from October 23 to 26, 2022.

(239) 209-9770
www.CruiseEverything.com
1950 Courtney Drive, Suite 1
Fort Myers, FL 33901-9039
All-Inclusive Luxury | Why Uniworld Video
Vacation Itinerary
DAY 1: Porto (Embark)
Arrive in Porto, the port city at the mouth of the Douro.
DAY 2: Porto, Entre-os-Rios
There's much more to Portugal's second city than its eponymous fortified wine—historic architecture, cutting-edge design, fabulous food and wine, and a hip, laid-back vibe. Discover its many charms with your choice of distinctively different tours today. Portugal's second city (after Lisbon), Porto gave its name to the nation's most famous export, Port wine, and to the nation itself. The city is a fascinating combination of historic buildings and cutting-edge architecture, tradition and vivacious modernity. You must choose between two distinctive—and distinctively Portuguese—ways to explore Porto. Your ship sets sail after your tour, cruising up the Douro toward Porto Antigo.
Choice of Porto city tour or "Do as the Locals Do" Porto walking tour.
In the evening, a special Captain's Welcome Reception and Dinner will be prepared for you.
DAY 3: Entre-os-Rios, Régua, Pinhão
As you cruise along the river today, take note of the little chapels you see along the banks. Though the river is slow and calm now that it has been tamed by dams, it was once extremely hazardous. These tiny chapels mark spots where entire rabelo boat crews perished attempting to get their cargo of Port wine to Porto. Today we learn about wine, which has been cultivated in the Douro River Valley since ancient Roman times. Get a crash course on the history of Port during your visit to the Douro Museum.
Featured Excursions: Douro Museum orLunch at a local quinta.
DAY 4: Pinhão, Vega de Terrón
Feel the centuries fall away as your ship winds its way through the pristine, dramatic, UNESCO-protected landscapes of the Douro River Valley. Head ashore for a choice of excursions, a tasting at a prestigious port wine estate or a vineyard hike with a wine tasting at a local quinta.
Choice of Quinta do Seixo guided tour with tasting orVineyard hike and wine tasting at a local quinta.
DAY 5: Vega de Terrón (Salamanca), Barca d'Alva
What adventures await you in Spain today? The ship docks near the Spanish border today, where you may head across the country to the historic university town of Salamanca—the "Golden City"—famous for its sand-colored buildings and abundance of churches.
Featured Excursion: Salamanca - the Golden City and Spain's oldest university
DAY 6: Barca d'Alva, Régua
A tiny village surrounded by mountains, Barca d'Alva is your base for today's adventures. Go medieval today at Castelo Rodrigo, both the name of a hilltop castle as well as the village that surrounds it. It has been singled out as one of Portugal's 12 historic villages for its medieval beauty. The view from the top is incredible and the village is a charming place to ramble, relax and replenish. Or, if you wish, you can also lace up your hiking boots and unleash your inner Indiana Jones with an up-close gander at some prehistoric carvings during a visit to Portugal's first archaeological park, Foz Côa.
Choice of Archaeological Park of the Côa Valley or Castelo Rodrigo
DAY 7: Régua (Guimarães), Porto
Guimarães or Porto? That's the question of the day today (you really can't go wrong either way). Guimarães is the town where Portugal was born and its well-preserved architecture and stylish young residents make it a pleasure to visit. Or opt to explore one of Porto's oldest neighborhoods, picturesque Ribeira, considered the soul of the city. A tough choice awaits you today: Do you venture off to historic Guimarães, Portugal's first capital, or do you stay in Porto and explore the Ribeira district on foot?
Choice of Guimarães city tour orPorto surprise discovery tour
In the evening, a special Captain's Farewell Reception and Dinner will be prepared for you.
DAY 8: Porto (Disembark)
You've experienced the best of Portugal, Spain and the pristine Douro River, but now the journey comes to a close and it's time to disembark the ship. Your Uniworld adventure may be over, but we know you'll enjoy the memories you've made for years to come.
Itinerary subject to change.
---
All-Inclusive Luxury
Uniworld elevates all-inclusive river cruising in Europe to an entirely new level. Uniworld's guests deserve the absolute best of everything and the difference is truly in the details. Here are some of the unique touches you'll enjoy onboard this beautiful ship.
IMPECCABLE SERVICE with a larger onboard staff than any other river cruise line




INTIMATE and BEAUTIFULLY DESIGNED SHIPS carrying an average of just 130 guests




ALL GRATUITIES onboard and onshore



All-scheduled AIRPORT TRANSFERS


Elegant and well-appointed RIVERVIEW STATEROOMS & SUITES




IN-SUITE BUTLER SERVICE for guests residing in Suites or Royal Suite




A wide choice of PERSONALIZED EXCURSIONS led by English-speaking local experts




WELL-EQUIPPED onboard FITNESS CENTER



Onboard EXERCISE & WELLNESS classes (with certified onboard wellness instructors in Europe)


BICYCLES and NORDIC WALKING STICKS for onshore use




Ship-wide INTERNET and WI-FI access




ONBOARD ENTERTAINMENT and SIGNATURE LECTURES




A number of EXCLUSIVE EXCURSIONS offered only by Uniworld
---
Early Booking Cruise Package Rates
Rates include seven (7) nights on the Douro River. Discount ($300.00) when deposited by June 30, 2022. Rates will increase after this date. With only 50 staterooms on the ship, availability is limited.
All listed rates are per person based on double occupancy and reflect the Early Booking Discount. Single rates are available on request. Port charges, fees, air, and some meals and items of a personal nature not included. All rates reflect a $300.00 per person Early Booking Discount.
DELUXE LARGE PICTURE WINDOW


(Madeira Deck) From $5,999.00




FRENCH BALCONY- FLOOR TO CEILING

SLIDING WINDOW




(Cape Verde Deck) From $7,599.00




SUITE- FLOOR TO CEILING SLIDING WINDOW




(Azores Deck) From $8,499.00




GRAND SUITE-FLOOR TO CEILING SLIDING WINDOW




(Azores Deck) From $9,899.00
---
Three Night Lisbon Extension (Optional)
OCTOBER 23 TO 26, 2021
INCLUDES THE FOLLOWING:
TRANSPORTATION FROM PORTO TO LISBON. INCLUDING LUNCH AND TOUR OF UNIVERSITY OF COIMBRA

CORINTHIA HOTEL LISBON 21- 4 STAR (Or Equal)

LISBON CITY TOUR

TRANSFER TO AIRPORT
Rate: $700.00 per person (Based on double occupancy)
Very Limited Space for this Optional Package
---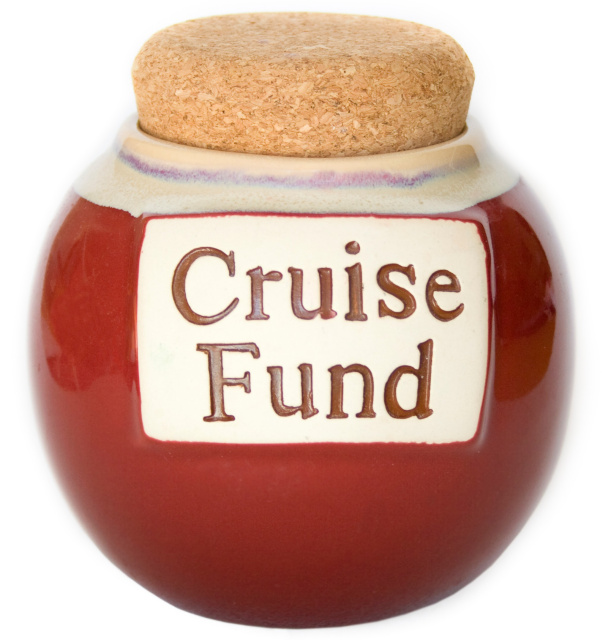 Additional Details
Listed rates are per person, double occupancy and subject to change and available

Port Charges: $200.00 per person (Not included in rates)

All rates include a $100.00 per person Onboard Credit

Deposit: 10% of Fare

Final payment due June 19, 2022

Travel Guard Insurance highly recommended

Cancellation penalties begin at Deposit

Full list of Terms and Conditions in Uniworld Brochure

Air available upon request through Uniworld

(239) 209-9770
www.CruiseEverything.com
1950 Courtney Drive, Suite 1
Fort Myers, FL 33901-9039
Information listed is subject to change without notice. Please see Uniworld website or brochure for complete details on Terms and Conditions. Cruise Everything is proud to be a member of the Cruise Line International Association. Member Number: 00397213. Florida Sellers of Travel Registration Number: ST14302.
(800) 959-SHIP or (239) 275-1717
Office Hours: Monday to Friday, 9:00am to 5:30pm Eastern Time
Copyright ©2021, Cruise Everything and Fritz Travel Inc. All rights reserved.
CLIA # 00397213. Florida Sellers of Travel Registration Number: ST14302
Cruise itinerary, events, celebrity and group hosted participation, amenities and gifts are subject to change.
Click Here For Website Terms and Conditions