Please join David Fritz, President of Cruise Everything in six-star luxury aboard the highest rated cruise ship in the world, the Seven Seas Splendor. Regent Seven Seas Cruises strives to offer unrivaled experiences in informal luxury. This exciting 750 passenger ship debuted in 2020 and will be our luxury home for the 10-days we will sail together from Miami, December 7 to 17, 2021. All luxuries are included in Regent voyages, such as all-suite accommodations with private balconies, highly personalized service, unlimited shore excursions, unlimited internet access, free laundry, exquisite cuisine in five different dining venues with fine wines and spirits, as well as gratuities, all with no additional costs. Indulge and pamper yourself in the perfect relaxing getaway on a ship that is truly a "Destination in Itself".
Almost sold out...make your reservations soon!
For additional information, call Cruise Everything
(239) 275-1717 or 1-800-959-SHIP
---
Seven Seas Splendor™ | Luxury Perfected Video
---
THE SHIP
SEVEN SEAS SPLENDOR™
Perfection is in the details. Discover the intricate beauty and marvelous design of Seven Seas Splendor™ as Regent Seven Sea Cruises unveils some of the refinements and wonders that went into creating luxury perfected. From her grand social spaces to the private balconies adorning every suite, Seven Seas Splendor is a work of art from bow to stern. The newest ship, Seven Seas Splendor™ is the next iteration of luxury cruising — she'll be luxury perfected. Click here for a deck plan.
AN UNRIVALED EXPERIENCE®
Regent believes luxury exists in the smallest details, the most attentive service and the most inviting atmosphere. Come aboard and allow their staff and crew to create opportunities for you to embrace the moment, so that you can create memories that will last a lifetime. Regent aspires to give you more than just the most luxurious ships, exquisite meals, refined service or exhilarating shore excursions. They aspire to give you more than any one of those things because a truly all-inclusive travel experience is about having every luxury included, just the way you like it.
ALL-BALCONY SUITES
No matter how large you choose to live on Seven Seas Splendor™, the same exceptional standards of design and comfort apply to every suite. Layouts range from 307 to 4,443 square feet, and all include a furnished private balcony. Click here for additional pictures of the suites on the Seven Seas Splendor.
EVENING ENTERTAINMENT
Evenings on board are filled with music and fun. Enjoy a rousing cabaret show, test your luck at the Casino, step onto the stage for karaoke or simply find a quiet place on deck to revel in the symphony of stars.
SHOWS
From a dueling battle between genres and a story of romance to a thriller filled with intrigue, these are just a taste of the lavishly staged musical productions that await.
CUISINE
The detail attended to and the artistry displayed in every meal echoes the excellence achieved aboard Seven Seas Splendor™. The chefs will amaze you as they put their hearts and souls into creating each masterpiece of epicurean delight.
CULINARY ARTS KITCHEN
Join expert chefs in a state-of-the-art teaching kitchen on board Seven Seas Splendor™ or Seven Seas Explorer®. Learn to prepare authentic local recipes, and savor the flavors of the regions you are visiting.
DAYTIME ENRICHMENT
You'll find time spent on board the ship to be just as enriching as time ashore. Relax by the pool, compete in a friendly game of trivia or bocce ball, indulge in treats at afternoon tea and gain insight from an expert lecturer.
SPA & FITNESS
Luxury travel is a holistic experience, one that reenergizes and restores the mind, body and spirit, leaving you with a greater sense of satisfaction and wellbeing. Serene Spa & Wellness™ invites you into a globally inspired, tranquil haven of health, beauty and wellness, offering restorative treatments and services to soothe both the body and mind.
BOUTIQUES
Browse a well-curated selection of duty-free designer clothes, jewelry, perfume and more at the onboard boutiques. Then fuel up with an espresso from an onboard café or unwind
at a wine tasting in one of the lounges.
---
CHRISTENED ON FEBRUARY 21, 2020
Seven Seas Splendor's Godmother, supermodel and actress Christie Brinkley. The Seven Seas Splendor was christened in in Miami, Florida on February 21, 2020. She is not only the newest ultra luxury ship, but also the highest rated cruise ship currently in the world.
---
CRUISE ITINERARY
DATE PORT OF CALL ARRIVE DEPART
Dec 07 Tue MIAMI, FLORIDA 5:00 PM
Dec 08 Wed CRUISING THE ATLANTIC OCEAN
Dec 09 ThuPUERTO PLATA, DOMINICAN REPUBLIC 10:00 AM 6:00 PM
Dec 10 FriSAN JUAN, PUERTO RICO 12:00 PM 8:00 PM
Dec 11 SatBASSETERRE, SAINT KITTS & NEVIS 11:00 AM 8:00 PM
Dec 12 SunROSEAU, DOMINICA 8:00 AM 8:00 PM
Dec 13 MonST. JOHN'S, ANTIGUA 8:00 AM 6:00 PM
Dec 14 TueGUSTAVIA, ST. BARTS 7:00 AM 2:00 PM
Dec 15 WedCRUISING THE ATLANTIC OCEAN
Dec 16 ThuCRUISING THE BAHAMIAN WATERS
Dec 17 FriMIAMI, FLORIDA 8:00 AM
Itinerary subject to change.
---
PORTS OF CALL
PUERTO PLATA
There is plenty of local color in Puerto Plata. The city was founded around 1500 and given its name – which means "silver port" – by Christopher Columbus, who thought the clouds hiding the nearby mountaintop had a silvery appearance. Also identified by its hue, the main public beach is called Playa Dorada, or Golden Beach, after the color of its sun-kissed sand. If you spend some time there, you'll find it's a great place to bronze yourself. Or you can head into town to the Museo del Ámbar to see more shades of amber than you probably knew existed. Be sure to bring your green, as you can buy jewelry there too.
SAN JUAN
Puerto Rico's first inhabitants were the Taino Indians, who encountered Columbus in 1493. The Spanish quickly settled, defending their territory against the Dutch and British. This is evident by the imposing fortresses of Old San Juan, namely the El Morro Castle, dominating the old section of this capital city. In 1897, Spain declared Puerto Rico an autonomous state. Spain later ceded Puerto Rico to the U.S. and residents were granted American citizenship in 1917.
BASSETERRE
With more than a quarter of the island set aside as a national park and a rainforest that is growing rather than shrinking, St. Kitts is a stunning tropical island escape. Soar through the Valley of the Giants on a thrilling zip line, hike to Sofa Rock, which is the cap of a still smoldering volcano, or simply spend the day relaxing on one of the many beaches protected by major coral reefs. Enjoy fresh seafood and seasonal fruits like soursop and mammy apples. Additionally, St. Kitts offers duty-free shopping and is an excellent place to find copperware, local beer and rum and embroidery fabrics.
ROSEAU
Roseau, a small town with plenty of colonial charm, offers the colorful New Market, where you can stop for a refreshing coconut drink. Dominica's real beauty lies in its unspoiled natural landscape - the dense rain forests, lush foliage, natural springs and rivers and tall, smoldering peaks. Dominica is home to one of the Caribbean's great natural wonders-the scenic Valley of Desolation, where in a verdant tropical gorge, white mists from bubbling hot springs swirl in the air.
ST. JOHN'S
Touting 365 beaches, most protected by coral reefs; a ring of forts; and quaint Colonial architecture, Antigua, and particularly St. John's, is a classic example of the British Caribbean. Sites to see include St. John's Cathedral, destroyed by earthquakes and rebuilt on the same spot at least three times, the last time in 1845; and the Museum of Antigua & Barbuda, which, in addition to island history, also offers a fascinating exhibition of semiprecious stones. For a stroll in nature, make your way to Nelson's Dockyard National Park, or the nature trail to Shirley Heights. St. John's offers several hot spots for nightlife and live music. And be sure to stop at a local restaurant to taste the buttery "flying fish," unique to this part of the Caribbean.
GUSTAVIA
One of the Caribbean's true gems, St. Barts is where Riviera chic meets Caribbean cool. Day-trippers come from nearby islands for the duty-free shopping, excellent dining and to lounge on the soft, white sands in a secluded palm-fringed cove. Tour Fort Gustav and Fort Carl, historic reminders of Sweden's short-lived Caribbean possession. Excursions abound, inviting guests to snorkel, sail over the clear blue waters on a catamaran, or horseback ride through shaded jungle trails.
---
EVERY LUXURY INCLUDED
Regent Seven Seas will take care of everything, so you don't need to do anything except enjoy your travel. The genuine hospitality and attention to detail of their outstanding crew will carry forward throughout your voyage, from the little touches in your suite to the perfect dining choices made to your taste.

It's All Included…
Every Guest Room Aboard a Private Balcony Suite

FREE Unlimited Beverages Including Fine Wines and Premium Spirits

FREE Pre-Paid Gratuities

FREE Valet Laundry Service

FREE Unlimited WiFi

FREE Unlimited Shore Excursions

FREE Specialty Restaurants

European king-size bed or twin bed configurations featuring our exclusive Suite Slumber Bed®

Mini-bar replenished daily with soft drinks, beer and bottled water- all complimentary

Spacious walk-in closet and marble-appointed
bathroom with tub or shower
L'Occitane® Mer & Mistral Bath Amenities

Interactive flat-screen television with extensive media library and complimentary movies-on-demand

Welcome bottle of champagne with our compliments

24-hour room service with dinner served course-by-course
Concierge Suites & Higher Also Enjoy:
FREE 1-Night Pre-Cruise Luxury Hotel Package

Priority online shore excursion reservations

Priority Online Shore Excursion &
Dining Reservations
Discounts on Regent Choice Shore Excursions and Hotel and Land Programs

Binoculars, illy® espresso maker and cashmere blanket
Penthouse Suites & Higher Also Enjoy:
All Concierge-Level amenities

Personal Butler committed to fulfilling your wishes

Guerlain Bath Amenities & Men's Unscented Shaving Kit

iPhone® docking station to accommodate all iPhone® models

Complimentary use of iPad®

Selection of Bed Pillow styles

Guerlain Amenities
---
IMPORTANT VIP CRUISE DETAILS
Shipboard Credit: $400.00 Per Suite ($200.00 for Single)



Air Option: $300.00 per person additional from select US Gateways. (Does include optional Custom Air Arrangement Fee)


Alumni Discount: Past passengers of Regent save more. Ask for details.




Hotel Credit: Concierge or higher may remove the included hotel and save $150.00 per person.




Private Cocktail Party: Hosted by David Fritz
---
CRUISE PACKAGE RATES
The rates listed include accommodations, all meals including specialty dining, most shore excursions, unlimited beverages including fine wine & premium spirits, pre-paid gratuities, unlimited WiFi, and all additional amenities listed in the cruise brochure.
CLICK HERE TO SEE SAMPLE PICTURES OF THE SUITES
VERANDA SUITE (Category H)
Virtual Tour Click Here
307 sq ft. WAITLISTED - PLEASE CALL!

DELUXE SUITE (Category G1 & G2)
Virtual Tour Click Here
361-308 sq ft.
- G2: WAITLISTED - PLEASE CALL!

- G1: WAITLISTED - PLEASE CALL!
SUPERIOR SUITE (Category F1 & F2)
Virtual Tour Click Here
464-415 sq ft.
- F2: WAITLISTED - PLEASE CALL!
- F1: WAITLISTED - PLEASE CALL!
CONCIERGE SUITE (Category D & E)
Virtual Tour Click Here
464-415 sq ft.
- E: CALL FOR BEST RATE!
- D: CALL FOR BEST RATE!
PENTHOUSE SUITE (Category A, B & C)
Virtual Tour Click Here
642-561 sq ft.
- C: WAITLISTED - PLEASE CALL!
- B: CALL FOR BEST RATE!
- A: CALL FOR BEST RATE!
SEVEN SEAS SUITE (Category SS)
Virtual Tour Click Here
821-814 sq ft. From $9,899.00 per person
SPLENDOR SUITE (Category SP)
Virtual Tour Click Here
918-821 sq ft. WAITLISTED - PLEASE CALL!
GRAND SUITE (Category GS)
Virtual Tour Click Here
1,836-1,2177 sq ft. WAITLISTED - PLEASE CALL!
MASTER SUITE (Category MS)
Virtual Tour Click Here
2,108-1895 sq ft. WAITLISTED - PLEASE CALL!
REGENT SUITE (Category RS)
Virtual Tour Click Here
4,443 sq ft. From $54,999.00 per person
CLICK HERE TO SEE SAMPLE
PICTURES OF THE SUITES
---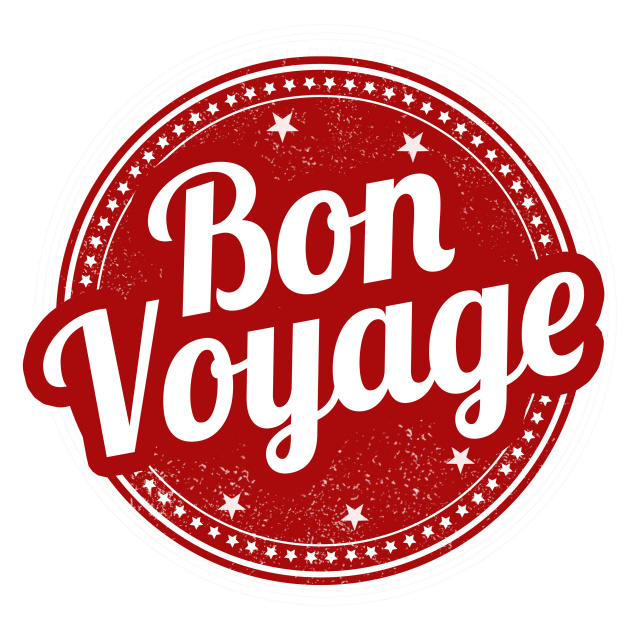 ADDITIONAL DETAILS
Rates are per person, cruise only, based on double occupancy and subject to change.

Rates include all taxes & fees.

Deposit is 15% of total fare. ($100.00 per person service fee if cancelled anytime after deposit)

Final payment due August 1, 2021.

Cancellation Penalties begin August 9, 2021.

Valid Passport with 6-months validity is required.

Travel Guard Insurance is highly recommended.

A full list of Terms and Conditions are available in the Regent Brochure or website.
For additional information, call Cruise Everything
(239) 275-1717 or 1-800-959-SHIP
Information listed on this website is subject to change without notice. Please see Regent Seven Seas brochure or website for complete details on Terms and Conditions. A minimum number of passengers must be met for group escort. Cruise Everything is proud to be a member of the Cruise Line International Association. Member Number: 00397213. Florida Sellers of Travel Registration Number: ST14302. Flyer updated 10/15/20.
(800) 959-SHIP or (239) 275-1717
Office Hours: Monday to Friday, 10:00am to 6:00pm Eastern Time
Copyright ©2022, Cruise Everything and Fritz Travel Inc. All rights reserved.
CLIA # 00397213. Florida Sellers of Travel Registration Number: ST14302
Cruise itinerary, events, celebrity and group hosted participation, amenities and gifts are subject to change.
Click Here For Website Terms and Conditions