Cruise Everything is proud to present the 2023 President's Cruise aboard the elegant Celebrity Equinox sailing to the Southern Caribbean for ten nights, November 30 to December 10, 2023. It has been four years since our last cruise and seventeen years since our first President's cruise in 2006. Please join David Fritz of Cruise Everything and over 100 other friends for this exciting and exclusive vacation aboard the five-star rated, Celebrity Cruises. We will have private events, theme dress evenings, and non-stop fun. Many of you have never missed sailing with our group, so reserve your space today. This trip always sells out quickly! Call Cruise Everything today at (239) 275-1717 or 1-800-959-SHIP.
(239) 275-1717
Click Here To Send a
Message to Cruise
Everything Regarding
the President's Cruise!
WHAT HAPPENS ON THE PRESIDENT'S CRUISE,
NEVER STAYS ON THE PRESIDENT'S CRUISE!
THAT'S WHY EVERYONE COMES BACK EACH
YEAR FOR THIS "BY INVITATION ONLY" SAILING!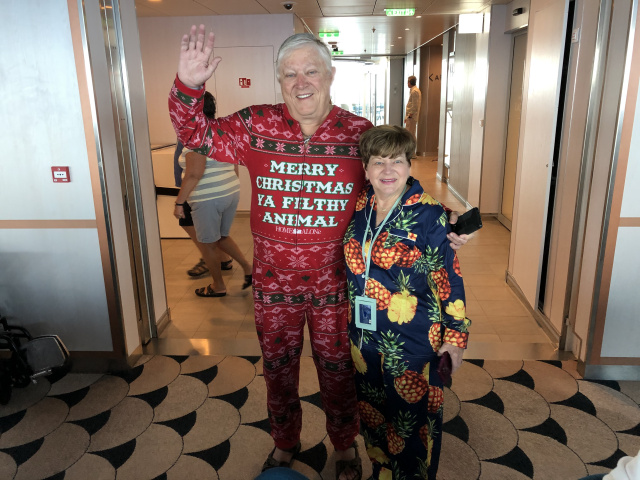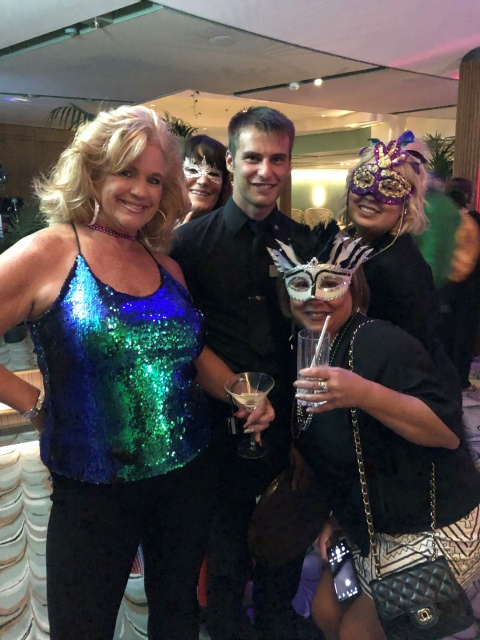 ---
Video Tour of the Celebrity Equinox
---
CLICK TO SEE MORE!
Our Cruise Itinerary Ports of Call About the Celebrity Equinox

Dining on the Celebrity Equinox Entertainment Luxurious Accommodations
Exclusive Amenities & Events Package Rates Deck Plan Additional Information
---
OUR CRUISE ITINERARY
Thu, Nov 30, 2023: FORT LAUDERDALE, FLORIDA - Departs: 4:00 PM
Fri, Dec 1, 2023: AT SEA
Sat, Dec 2, 2023: AT SEA
Sun, Dec 3, 2023: ST. JOHNS, ANTIGUA - Docked: 9:00 AM to 5:00 PM
Mon, Dec 4, 2023: BRIDGETOWN, BARBADOS - Docked: 11:00 AM to 7:00 PM
Tue, Dec 5, 2023: CASTRIES, ST. LUCIA - Docked: 8:00 AM to 6:00 PM
Wed, Dec 6, 2023: FORT-DE-FRANCE, MARTINIQUE - Docked: 8:00 AM to 6:00 PM
Thu, Dec 7, 2023: BASSETERRE, ST KITTS & NEVIS - Docked: 7:00 AM to 4:00 PM
Fri, Dec 8, 2023: AT SEA
Sat, Dec 9, 2023: AT SEA
Sun, Dec 10, 2023: FORT LAUDERDALE, FLORIDA - Arrival: 7:00 AM
The above itinerary is subject to change without notice.
---
ST. JOHNS, ANTIGUA
Cruise to Antigua, named by Christopher Columbus in 1493, and discover 365 Caribbean beaches—one for every day, every type of beach—hidden among the countless cliffs and bays. The lush rainforest, dramatic landscapes, and turquoise waters tempt eco-adventurers from swimmers to hikers to zip-line flyers
Swim and snorkel with gentle stingrays—even feed and pet them—and snorkel the coral reefs that ring the island and teem with life. Take a scenic catamaran sail. Stop at Paradise Reef and peer below the surface of the clear Antiguan waters. Lie on a golden beach and sip a rum punch or enjoy some lobster on your St. John's cruise.
Antigua and neighboring Barbuda form an independent country in the British Commonwealth. The English settled here in 1632 and imported slaves to build sugar plantations. They became independent in 1981. The capital and largest city, St. John's, is one of the more developed and cosmopolitan municipalities in the Lesser Antilles.
Antigua's hotels and resorts serve excellent European cuisine, featuring the fresh catch of the day. Go native and try the local fungi (like polenta, paired with salt fish), callaloo (a popular West African / Caribbean dish), and hearty pepper pot.
When it's time to go shopping, find Caribbean fashions, local crafts, and designer fashions in the duty-free shops of St. John's. Browse luxurious Heritage Quay or quaint seaside Redcliffe Quay.
BRIDGETOWN, BARBADOS
When Bajans say, "Life's a beach," they mean 80 pristine beaches, some long and straight, some hidden among cliffs, many among the world's most beautiful. Cruise to Barbados for water sports include jet skiing at lively Mullins Beach, paddle boarding at Pebbles Beach, and surfing at Atlantic Shores.
Small boats will take you swimming with the turtles, or you can skipper your own Hobie Cat, try spearfishing, or lounge aboard a luxurious catamaran with drinks. Launch a 4x4 safari into the Barbados Wildlife Reserve in search of green monkeys, a rare sight outside Africa. Explore Harrison's Cave from a tram, viewing stalactites, stalagmites, and underground streams.
People have come here to trade since the English in 1627. Today, you'll find designer fashion, fine jewelry, fragrances, electronics, and leather in this tax haven. Talented islanders produce exquisite art and collectables. Foodies love this "culinary capital of the Caribbean," fusing the flavors of Africa, the West Indies, and Europe. The Atlantic provides a delicious array of fish including shark, salmon, cod, red snapper, and flying fish, a symbol of Barbados, as well as shrimp, lobster, and crabs. Chicken, beef, pork, turkey, and duck are served fried, grilled, baked, roasted, and pickled. On the side, look for cou-cou, rice and peas, pelau, and macaroni pie, along with tropical fruits.
CASTRIES, ST. LUCIA
Fan out from Castries to find escapes for every taste. Near the port, browse Pointe Seraphine, for duty-free goods, or colorful Castries Central Market, for native spices and hand-made crafts. Sample the best of St. Lucia on a highlights tour to the Castries Market, historic Catholic church, and city square, and don't miss breathtaking views from Caribelle Batik, offering artisanal goods. Or, join a leisurely coastal cruise past Marigot Bay. Novelist James A. Michener described it as "the most beautiful bay in the Caribbean."
FORT-DE-FRANCE, MARTINIQUE
Experience a symphony of French and Creole cultures, with a volcanic landscape as the backdrop. This largest city of the French West Indies offers narrow streets, wrought-iron balconies, and Parisian-style boutiques. Visit the museums, sample the restaurants, shop the boutiques, and explore historic Fort Saint-Louis, visible from your ship.
Up the coast, visit Saint-Pierre, a town with roots in the 17th century. See the 1502 landing site of Christopher Columbus. Learn about the devastating eruption of Mount Pelée. Savor the local cuisine and do some rum tasting. Down the coast, discover coral reefs with tropical fish on a guided dive or snorkel excursion to Anse Dufour Beach and the Bat Cave. Or, enjoy a peaceful afternoon unwinding on a lovely beach. Fort-de-France, Martinique offers great shopping. Buy luxurious French products at reduced prices in the malls. Stroll Rue Victor Hugo for European-style boutiques and colorful Caribbean places.
Find local art and crafts in open-air markets like Grand Marché. Martinique serves up a flavorful blend of French cuisine, Creole spice, and island rum. Admire the bountiful fruit and seafood at the covered market near the port. For lunch, try the national dish, fresh fish in a spicy tomato sauce.
BASSETERRE, ST KITTS & NEVIS
Explore French and English colonial architecture, breathtaking beaches, and lush landscapes beneath soaring mountain peaks.
Walking distance from the St. Kitts cruise port, find the Circus and Independence Square. The Circus is a roundabout lined by local shops with artisanal batik clothing, leatherwork, and weaving. Stroll another couple blocks to Independence Square, site of the stately courthouse and cathedral.
West of Basseterre, visit 350-year-old Romney Manor estate, once owned by a British earl. The grounds include magnificent gardens with exotic plants and an amazing saman tree—as old as the estate—that covers half an acre.
Tour Brimstone Hill Fortress, a UNESCO World Heritage site, 750 feet above the Caribbean. Ride a narrow-gauge train through breathtaking scenery on the St. Kitts Scenic Railway tour. All round the island, take in magnificent views of Mount Liamuiga, a 3,792-foot-high dormant volcano. Of course, pristine beaches and turquoise waters are everywhere.
For lunch, seek out rustic plantation homes that serve hearty West Indian fare like fresh seafood, local rotis, mango ginger chicken, and goat water stew, blending the islands' staple protein with local papaya and breadfruit.
You'll have so much to discover before returning to the St. Kitts cruise port.
DAYS AT SEA
While at sea, take the time to recharge before the next adventure. Lounge by the pool, be spoiled at the spa, taste the delicacies or explore the venues on-board, until we arrive at the next amazing destination. Our days at sea are also when we will have our exclusive President's Cruise Speakers Events.
Itinerary is subject to change.
---
Voted 2020 Best Service - Large Ship Category – Cruise Critic Cruiser's Choice Awards
Celebrity Equinox® is now making even more waves in the cruise world. From adding elevated design concepts and technology across the ship to The Retreat®, an exclusive experience for guests of The Retreat that includes The Retreat® Sundeck and The Retreat® Lounge, the change is phenomenal. These new venues combined with our award-winning Luminae are sure to please.
Slip into new eXhale® bedding featuring Cashmere℠ Mattresses that will surround you in luxury—literally. The very essence of premium cruising. And after some extensive upgrades, that's more true than ever before. With new amenities not available on any other Celebrity ship, prepare to have your expectations exceeded as soon as you step on board.
Delight in your choice of ten exceptional dining venues. Enjoy craft beer and comfort food in the new Craft Social and sip refreshing frozen cocktails on the pool deck at Slush. A unique experience at sea, feel grass beneath your feet at the relaxing Lawn Club.
Every imaginable comfort complimented by Celebrity's unrivaled guest services promises an unsurpassed cruise experience no matter your destination.
Inaugural Date: August 08, 2009 Revolution Date: June 1, 2019
Occupancy: 2852 Tonnage: 122,000 Length: 1041 ft
Beam: 121 ft Cruising Speed: 24 kts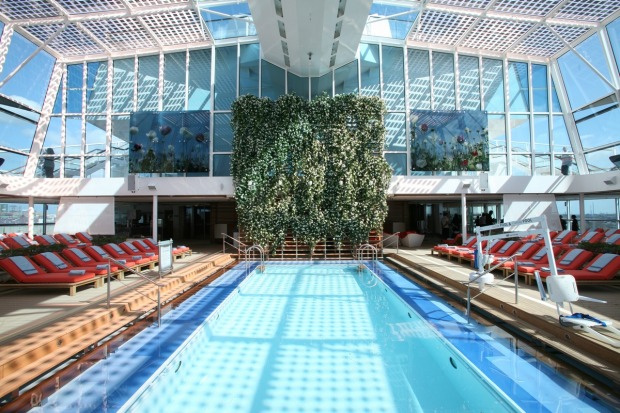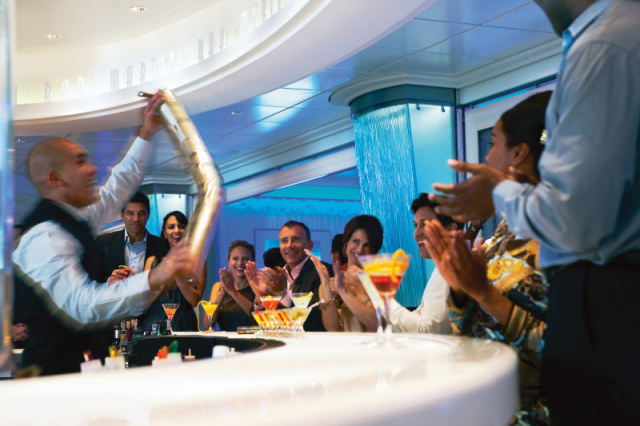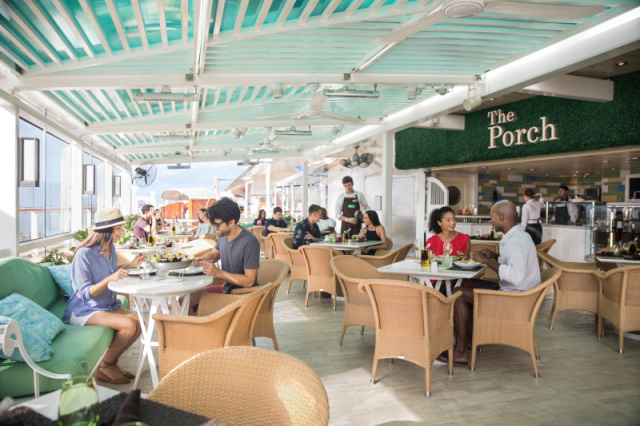 ---
Dining on the Celebrity Equinox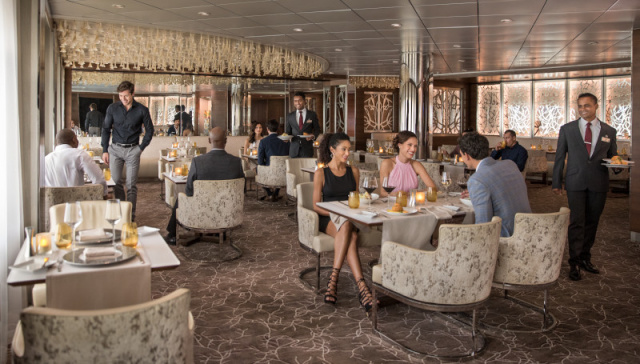 What you eat on vacation is almost as important as where you go, and on every Celebrity vacation, we bring both those things together perfectly. The captivating scents and flavors of your dining experience will transport you to new places—without even leaving your table. On Celebrity Equinox, you'll embark on a culinary journey like no other. Featuring specialty restaurants and an array of bars and lounges, every experience will excite your palate and leave you wanting more.
Our menus are crafted by Michelin-starred chef, Cornelius Gallagher, and are inspired by the amazing regions we visit around the world. Our Global Culinary Ambassador, world-renowned chef Daniel Boulud, also creates new, exclusive signature dishes for guests of Luminae and the Chef's Table experience, there's something to please every palate. Along with our top culinary talent on board who prepare the dishes fresh daily using locally sourced ingredients, you'll enjoy the best dining experience at sea.
Le Petit Chef ®
The world-renown artists of Skullmapping have reached a true pinnacle of their custom 3D table animation art form. This dining experience is beautifully choreographed with an elegant menu created by our Michelin Star Chef. Click here for a preview video of Le Petit Chef®. Le Petit Chef offered on Celebrity Cruises® is simply one of the most unique dining events in the world.
---
The entertainment on board the Celebrity Equinox is just as revolutionary and carefully crafted as the ship itself. In fact, we're changing the future of entertainment at sea—or anywhere else. We believe entertainment should happen 24/7. It should be fresh and unpredictable, surrounding you and delighting you with spaces and experiences never seen before.
Shows
Captivating main stage productions leave you talking long after the roar of applause and final bow. Like Elyria, an adults only, fashion-forward fairytale with a sultry late-night vibe, or A Hot Summer Night's Dream, where you'll be thoroughly immersed in a light-hearted journey that fuses music with extraordinary acrobatics and yes—a little bit of Shakespeare.
---
From a fresh, new look rivaling the world's best boutique hotels to our eXhale® bedding featuring luxurious Cashmere℠ Mattresses you won't find anywhere else, every detail of our staterooms has been elevated, every comfort refined.
Click here for a ship deck plan! (PDF File)
Suites with Veranda
379 to 1680 Sq. Ft. Including Veranda
As part of The Retreat, your suite offers a long list of luxurious amenities, a butler, private dining in Luminae, and exclusive spaces, including The Retreat Lounge. Choose a suite and get the upgraded Premium Drink Package , Premium Wi-Fi, Gratuities, and up to $400 to spend on board included. These spacious suites are the most luxurious at seas. Go first class, you deserve it!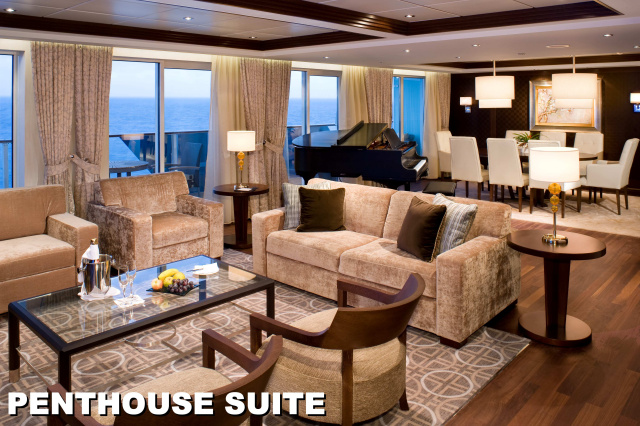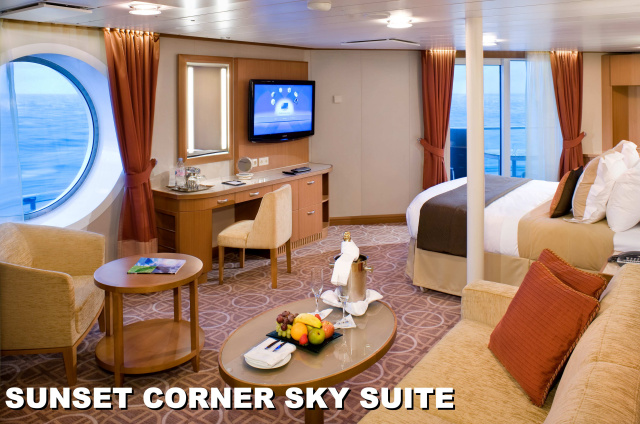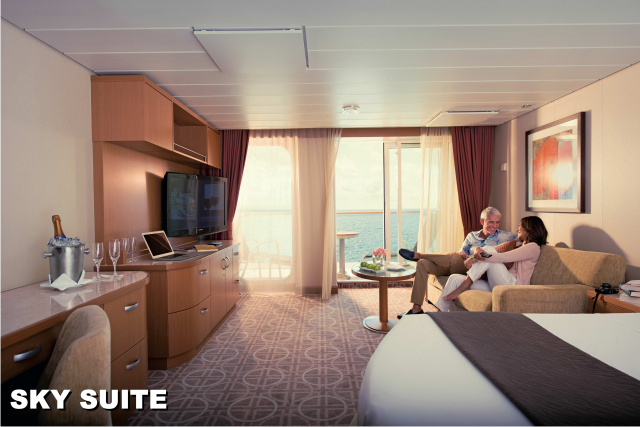 AquaClass Veranda Staterooms
246 Sq. Ft. Including Veranda
Celebrity Equinox® AquaClass guests enjoy eXhale® bedding, premium bathroom amenities, a massaging showerhead, complimentary fitness classes, and a spacious private veranda. Plus, complimentary dining at Blu, unlimited access to the Persian Garden, and personal spa concierge.
Concierge Class Veranda Staterooms
246 Sq. Ft. Including Veranda
A dedicated concierge is always just steps away from your room to assist with your vacation needs. Attend exclusive events, including a Destination Seminar, and Welcome Aboard Concierge Class Lunch. Then there's the Stateroom. Here, you'll find it's little details so meticulously thought out that they truly make a world of difference. It's a room that's so much more than a room—it's an experience.
Veranda Stateroom
246 Sq. Ft. Including Veranda192 Sq. ft.
Ample indoor and outdoor space come together to create your private sanctuary at sea. Your personal veranda lets you greet the day, soak in breathtaking sunsets, and enjoy fresh sea breezes.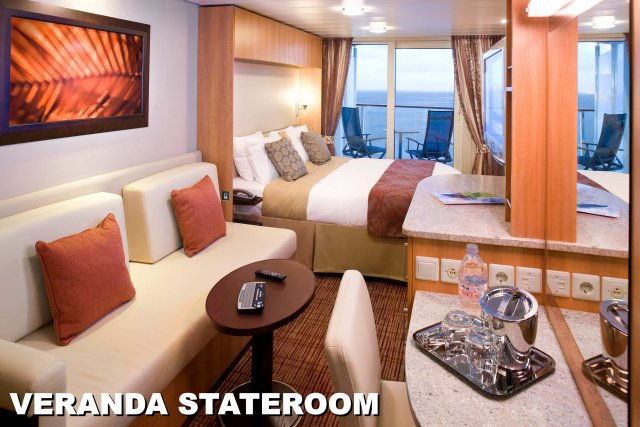 Ocean View Window Staterooms
176 Sq. Ft.
Expansive views make Ocean View Staterooms on the Celebrity Equinox the ideal place to unwind at sea. These perfectly indulgent spaces come furnished with Celebrity's eXhale bedding featuring the luxury Queen-size Cashmere™ Mattress and everything else a modern traveler needs.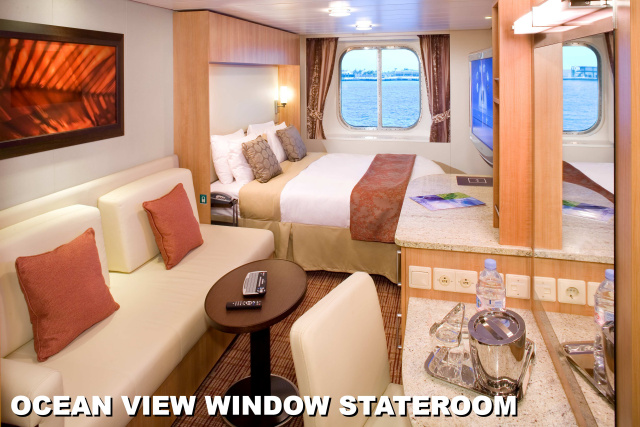 Inside Staterooms (No Window)
183 to 200 Sq. Ft.
Your escape at sea, Inside Staterooms offer ample living space, including a sitting area and a flat screen TV. Each inside stateroom on board Celebrity Equinox includes world-class amenities.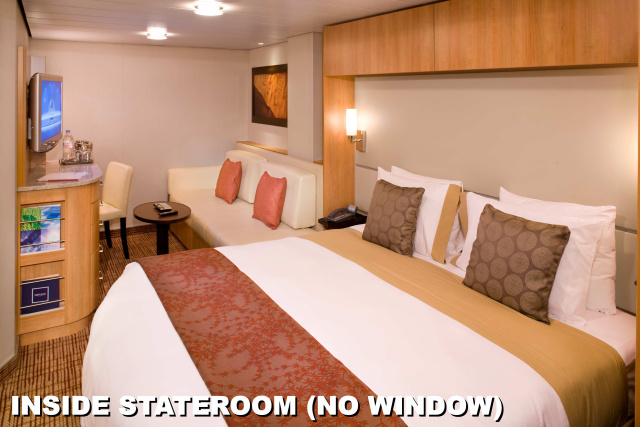 Click here for a ship deck plan! (PDF File)
---
EXCLUSIVE AMENITIES & PRIVATE EVENTS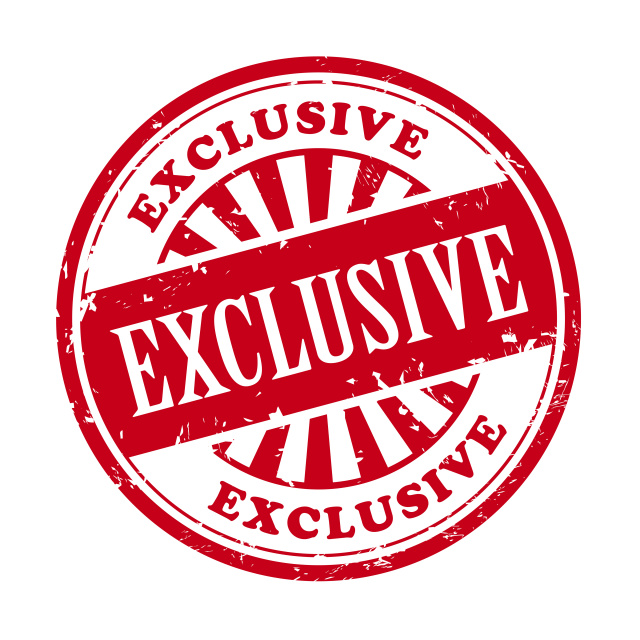 Each reservation in our exclusive group will receive the following:
Private "President's Cruise" Cocktail Party

President's Cruise Speakers Events

Theme Dinners and Events

Welcome Aboard Gift

Drinks: Choose from an incredible array of beers, spirits, cocktails, liqueurs, frozen drinks, wines by the glass, sodas, juices, specialty coffees and bottled water from our Classic Drinks Package. Beverage gratuities are included.

Wi-Fi: We know staying in touch is important, so we've included Basic Wi-Fi access for all guests. Browse the web, check email, and text using messaging apps.

Gratuities: We've got you covered. Just sit back and relax while we make your vacation as memorable as possible. The President's Cruise includes pre-paid gratuities for the housekeeping staff and main dining room staff.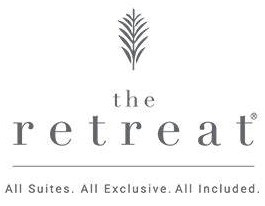 Suites Only: Choose a suite and get the upgraded Premium Drink Package , Premium Wi-Fi, Gratuities, and up to $400 to spend on board included. An additional value of up to $226 per person, per day.
Suite amenities also include:
Access to exclusive restaurant Luminae

Access to exclusive lounge

Access to exclusive sundeck

Concierge Service

Personal Butler
---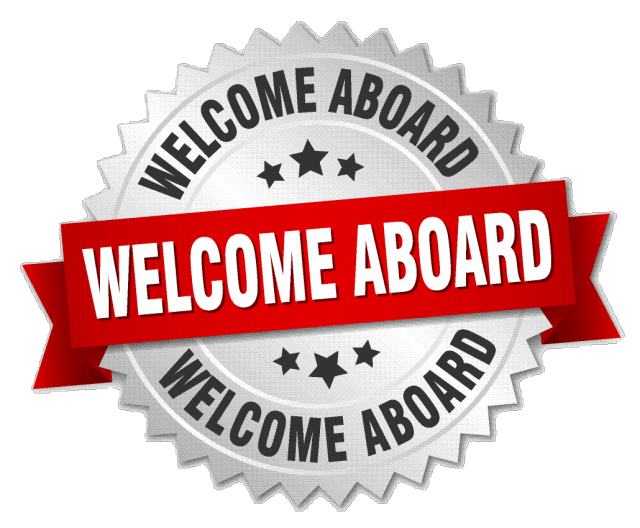 PACKAGE RATES
All rates listed are per person and based on double occupancy and subject to change. The prices listed below are special President's Cruise Rates exclusive to Cruise Everything and based on availability. Once we sell out of the group rates listed, additional space will be sold at the prevailing cruise line rate. Since rates and availability are subject to change, please call our office for current inventory and prices. Additional $100.00 per person Group Fee applies to all bookings.
Inside Staterooms (No Window) from

$1,149.00



Ocean View Window Staterooms from

$1,269.00



Veranda Staterooms from

$1,869.00



Deluxe Veranda Staterooms from

$1,909.00



C2/C3 - Concierge Class Veranda Staterooms from

$1,639.00

BEST VALUE & LIMITED




This room type will be booked as a Category C2/C3 guarantee and no stateroom assignment will be made at time of deposit. Stateroom assignments will made by the cruise line prior to departure. If a C2/C3 is not available at time of stateroom assignment, an upgraded to a higher category stateroom at the discretion of the cruise line will be confirmed. This can include Concierge Class C1, Aqua Class and Suites. Reservations cannot downgrade to a lower stateroom category.




Aqua Class Veranda Staterooms...CALL FOR PRICING



SS - Sunset Sky Suites with Veranda from

$4,019.00

BEST VALUE & LIMITED




Two Room Suites with Veranda...CALL FOR PRICING



Click here for a ship deck plan! (PDF File)
---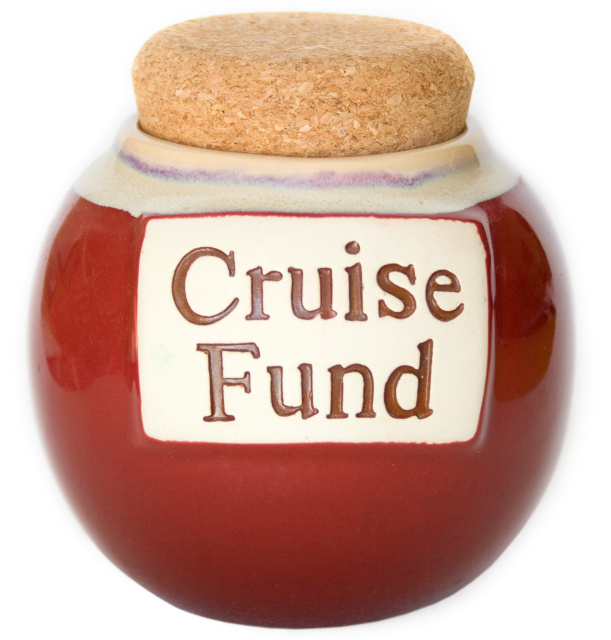 Additional Reservation Details
Deposit Due: $450.00 per person ($900.00 for single occupancy. Suites require double deposit amount)

Final Payment Due: August 1, 2023

Prices are per person, based on double occupancy

Prices change frequently and are subject to availability at time of booking

Pricing listed may not be combinable with promotions/amenities

A Passport that is valid a minimum of six months after completion of travel is required for travel by Cruise Everything
Not Included:
Taxes and Fees of $133.41 per person (subject to change)

Group Fee of $100.00 per person paid at final payment

Travel Guard Cruise Protection Insurance (Recommended by Cruise Everything)

Airfare and transfers (if required)

Optional items onboard such as casino, select beverages, shopping, spa, alternate dining options and shore excursions

Items of a personal nature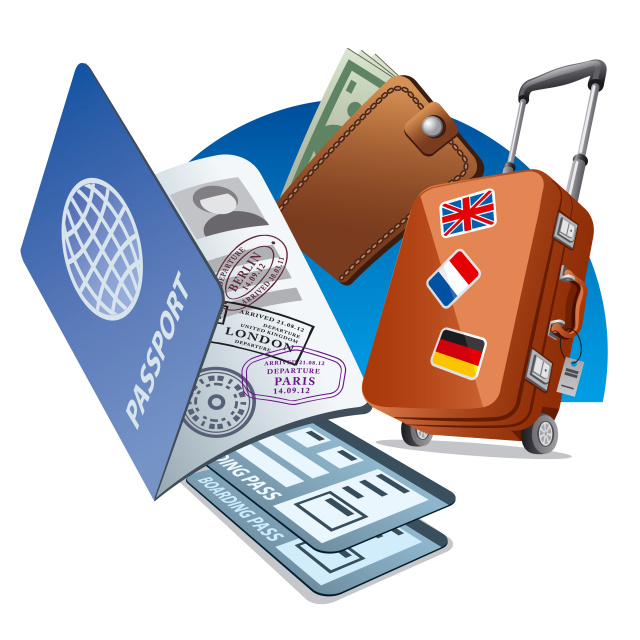 Available Add Ons
Optional roundtrip private motor coach transfer from Southwest Florida

Optional roundtrip airfare from your city

Optional pre or post hotel accommodations

Optional shore excursions

Optional Travel Guard Cruise Protection Insurance (Recommended by Cruise Everything)

Optional dining venues onboard

Optional spa services onboard

Premium Drink Package Upgrade (Except Suites)

Premium Wifi Package Upgrade (Except Suites)
Cancellation Penalty Information
Some bookings may have a non-refundable deposit. Most bookings will have the following cancellation schedule. Please reference the Celebrity Cruises Booking Confirmation for details.
On or before 09/01/23: Deposit Amount

09/02/23 to 09/16/23: 25% of gross fare

09/17/23 to 09/30/23: 50% of gross fare

10/01/23 to 10/30/23: 75% of gross fare

On or after 10/31/23: No Refund

Group Fee charged at Final Payment is non-refundable after 09/02/23

Additional items such as air, pre/post hotel and transfers may have a different penalty
Amenities subject to change and apply to group bookings only. Special rates outside the group package for any category booked such as resident rates, military, fire/EMT (if applicable) do not include the Classic Drink Package, pre-paid gratuities, or Wi-Fi. Some restrictions apply. Visit celebritycruises.com for full terms and conditions. Shipboard Credits do not have any cash value and expires 10:00 PM on the final night of the cruise. Taxes and fees listed are subject to change and do not include the cruise taxes and any CE group fees. Offers are subject to availability and change without notice. Ships Registry: Malta. ©2023 Celebrity Cruises Inc., Cruise Everything and Fritz Travel Inc.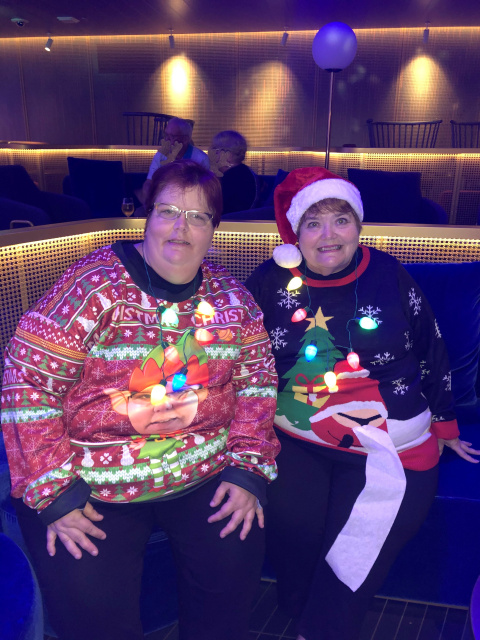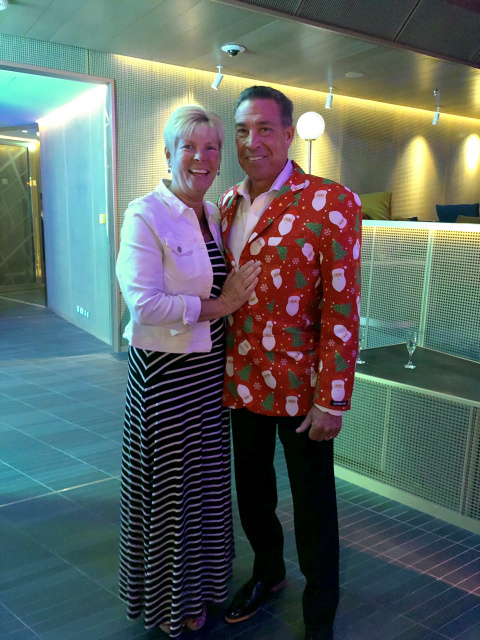 (800) 959-SHIP or (239) 275-1717
Office Hours: Monday to Friday, 10:00am to 6:00pm Eastern Time
Copyright ©2023, Cruise Everything and Fritz Travel Inc. All rights reserved.
CLIA # 00397213. Florida Sellers of Travel Registration Number: ST14302
Cruise itinerary, events, celebrity and group hosted participation, amenities and gifts are subject to change.
Click Here For Website Terms and Conditions