January 3 to 9, 2022
CELEBRITY EQUINOX
Six Nights Western Caribbean Cruise
Darryl and Andrea Gatlin are delighted to announce their rescheduled GATLIN Caribbean Cruise aboard the Celebrity Equinox sailing roundtrip Ft Lauderdale January 3, 2022. Nationally known, Darryl has performed often at The Grand Ole Opry, had major success with his recordings, and performed on countless tours with the likes of Reba McEntire, Alabama, Oakridge Boys and The Mandrels. With an operatically trained voice, Andrea has been singing professionally both in this country and in England since she took to the stage at a very early age.
DON'T MISS the FUN
During this 6 night Western Caribbean Cruise you will be treated to numerous "Gatlin Only" special events. These intimate evening concerts will take place in a private shipboard venue accessible to just guests in this group. Enjoy all your favorite Gatlin songs, sing along with your requests, and get to know this duo with a "behind the music" session exclusive to this cruise. And yes, Darryl and Andrea look forward to getting to know you when you see them each day "around the ship."
Celebrity's 5 star ship, The Equinox, features five course gourmet dining, lively daily activities, both at sea and in port. A wide variety of Shore Excursions will be available at all our exciting ports of call.
As the Gatlin's first exclusive cruise, there is great excitement among their fans to be part of this FUN time. Space in the private venue where Darryl and Andrea will perform is limited which necessitates limiting the stateroom availability too. Do not get left out! Call our official cruise agent, Herb Tinley to reserve your cabin today. Only guests booked into our exclusive group will have access to our private shows and events.


Gatlin Cruise Hosted by Cruise Everything
Gatlin Cruise Hotline (239) 209-9770
Click Here To Email Us!
The Itinerary The Ports of Call The Ship The Accommodations The Prices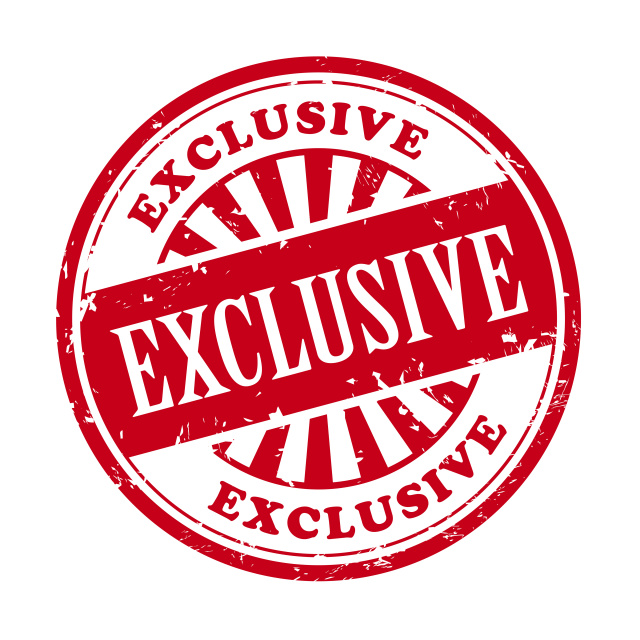 EXCLUSIVE Gatlin HIGHLIGHTS
Darryl and Andrea Gatlin will have 4 full show performances as indicated in the itinerary. These will be private, just for those booked into the Gatlin Group. Each venue for their shows will include bar facilities for your convenience. In addition, Darryl and Andrea will be available for "one on one" visits as they "mingle" around the ship, or join them each evening in one of the ship lounges after their show.
Date Destination Arrival Departure
Mon. 01-03 Ft Lauderdale, FL 5:00pm
Gatlin Show- 9:00 to 10:30pm
Tue. 01-04 Key West 8:00am 5:00pm
Wed. 01-05 Day at Sea
Gatlin Show- 9:00 to 10:30pm
Thu. 01-06 George Town, Grand Cayman 7:00am 4:00pm
Gatlin Show- 9:00 to 10:30pm
Fri. 01-07 Cozumel, Mexico 11:00am 8:00pm
Sat. 01-08 Day at Sea
Gatlin Show-9:00 to 10:30pm
Sun. 01-09 Ft Lauderdale, FL 7:00am
Cozumel, Mexico
Amid the largest coral reef in the West, this Caribbean island lures anglers, divers, snorkelers, and beachgoers. Fish the flats or head out to blue water to hunt for big game—mahi-mahi, marlin, sailfish, and more. Bring your dive card with you on your cruise to Cozumel and witness all the natural wonders waiting below the surface, like neon tropical fish, swaying sea fans, and vibrant coral colonies. Or, go snorkeling to see the show without a dive card. Curl up on the beach in a hammock with a cold one. At Playa Mia, you can even fly down Twin Twister waterslides. Go shopping for beautiful Mexican silver, amber, and other artisanal gifts in San Miguel. Cozumel cuisine means fresh seafood. Savor the catch of the day served on a banana leaf, or enjoy it marinated in lime juice, cilantro, onion, and tomato. Of course, this is the place for Mexican classics like tacos, guacamole—and margaritas.
George Town, Grand Cayman
No destination blends global finance with the Caribbean lifestyle quite like the Cayman Islands. This upscale destination offers world-class restaurants, designer boutiques, and duty-free shopping, plus white sand beaches, brilliant blue waters, and teeming coral reefs. Enjoy postcard views of George Town, Seven Mile Beach, and West Bay from the custom-designed Cayman Explorer. You can step down easily into shallow waters to interact with the welcoming stingrays. Launch your snorkeling adventure from a luxurious catamaran. Swim right through the World War II naval vessel USS Kittiwake, now a shallow artificial reef. Finish with leisurely sunbathing and cool cocktails. Swim with the denizens of Stingray City in the crystalline waters of Coral Reef Gardens. After snorkeling with the graceful rays, recharge with an island barbecue on Seven Mile Beach. You'll shop till you drop in the duty-free boutiques of George Town. Find gifts for everyone—including yourself—like china, crystal, jewelry, antiques, and resort wear by renowned designers.
Key West, Florida
Ernest Hemingway made wild, colorful Key West his home, and you will want to do the same. Home to modern-day adventurers, artists and poets, the island's charming Old Town teems with restaurants, bars and unique shops. Add pristine coral reefs, coconut palms and a laid-back attitude that's truly contagious, and it's easy to see why so many visitors to Key West never leave.
What happens on the Gatlin Cruise...Stays on the Gatlin Cruise!
Itinerary and Private Events are subject change.
SHIP with FIVE STARS
Celebrity Equinox
As part of a $500-million fleet-wide modernization program, Celebrity Equinox® is now making even more waves in the cruise world. From adding elevated design concepts and technology across the ship to The Retreat®, an exclusive experience for guests of The Retreat that includes The Retreat® Sundeck and The Retreat® Lounge, the change is phenomenal. These new venues combined with our award-winning Luminae are sure to please. Slip into new eXhale® bedding featuring Cashmere mattresses that will surround you in luxury—literally. The very essence of premium cruising. And after some extensive upgrades, that's more true than ever before. With new
amenities not available on any other Celebrity ship, prepare to have your expectations exceeded as soon as you step on board. Delight in your choice of ten exceptional dining venues. Enjoy craft beer and comfort food in the new Craft Social and sip refreshing frozen cocktails on the pool deck at Slush. A unique experience at sea, feel grass beneath your feet at the relaxing Lawn Club. Every imaginable comfort complimented by Celebrity's unrivaled guest services promises an unsurpassed cruise experience no matter your destination.
Inside Staterooms (183-200 Sq. ft.): Your escape at sea, Inside Staterooms offer ample living space, including a sitting area and a flat screen TV. Each inside stateroom on board Celebrity Equinox includes world-class amenities.
Ocean View Stateroom (176 Sq. ft.): Expansive views make Ocean View Staterooms on the Celebrity Equinox the ideal place to unwind at sea. These perfectly indulgent spaces come furnished with Celebrity's eXhale™ bedding featuring the luxury Queen-sized Cashmere Mattress and everything else a modern traveler needs.
Veranda Stateroom (192 Sq. ft./Veranda 54 Sq. ft.): Ample indoor and outdoor space come together to create your private sanctuary at sea. Your personal veranda lets you greet the day, soak in breathtaking sunsets, and enjoy fresh sea breezes.
Concierge Class Stateroom (192 Sq. ft./Veranda 54 Sq. ft.): A dedicated concierge is always just steps away from your room to assist with your vacation needs. Attend exclusive events, including a Destination Seminar, and Welcome Aboard Luncheon. Then there's the Stateroom. Here, you'll find it's little details so meticulously thought out that they truly make a world of difference. It's a room that's so much more than a room—it's an experience.
Aqua Class Stateroom (192 Sq. ft./Veranda 54 Sq. ft.): Celebrity Equinox AquaClass guests enjoy Exhale® bedding, premium bath amenities, including a massaging showerhead, aromatherapy diffusers, and a spacious private veranda,. Plus, complimentary dining at Blu, unlimited access to the Persian Garden, and personal spa concierge.
Suites with Verandas (1680 Sq. ft. to 379 Sq. ft.): As part of The Retreat®, your suite offers a long list of luxurious amenities, personal butler service, private dining in Luminae, and exclusive spaces, including The Retreat Lounge.
January 3 to 9, 2022
CELEBRITY EQUINOX
Six Nights Western Caribbean Cruise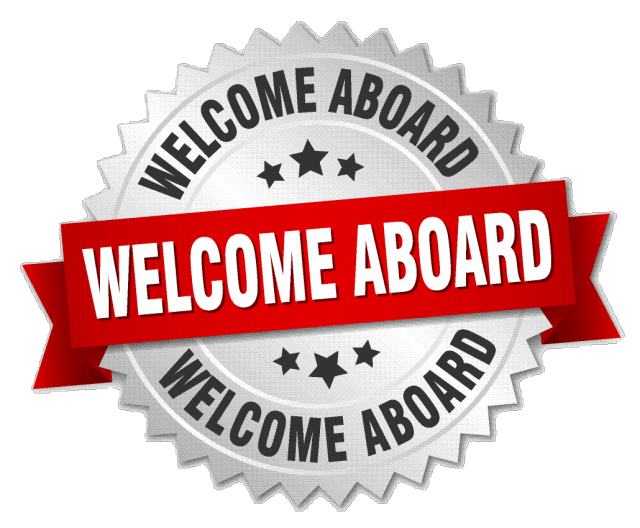 STATEROOM PACKAGE RATES
Category 11-Interior: $909.00 per person




Category 08- Ocean View: $1,269.00 per person




Category 1B- Balcony: $1,590.00 per person
Pricing for Concierge Class Staterooms, Aqua Class Staterooms, Suites and other Stateroom Category options are available upon request. Rates listed are per person, based on double occupancy and subject to change.
ASK FOR PERKS! Early booking Amenities such as Beverage Package, Shipboard Credit, Pre-Paid Gratuities, or free WiFi may be available at the time of booking!
Other stateroom and suites options available upon request.

Additional Charge: $130.95 per person, Taxes and Fees.

Guest Group Fee: $100.00 per person. Non refundable after final payment

Air, Hotel & Shore Excursion pricing is not included. If needed, assistance with their purchase is available.

Deposit of $250.00 per person is required to secure a cruise reservation.

Final Payment Due by September 15, 2021. Deposit is fully refundable until September 16, 2021.

Cancellation Penalty Begins on September 16, 2021.
Click here for full Terms and Conditions.

IMPORTANT: A valid passport is required for all guests.

Travel Insurance is available and highly recommended. Click here for details.

Gatlin Cruise Hosted by Cruise Everything
Gatlin Cruise Hotline (239) 209-9770
Click Here To Email Us!
Please see Celebrity Cruises website or brochure for details on Terms and Conditions.
CLIA 00397213. Florida Sellers of Travel Registration Number ST14302
Ships Registry: Malta & Ecuador. All information listed is subject to change without notice. Cruise Inclusions: 6-night cruise in Five Star luxury, most meals (Specialty Restaurants have a modest additional charge), activities and entertainment. Not included in rates listed: Taxes & fees, gratuities, air, transfers, shore excursions, optional insurance and other items of a personal nature. While we do our very best to ensure that information and pricing appearing in this brochure and on our website is complete and accurate, we cannot be responsible for incomplete and inaccurate representations, which may or may not be under our control. In the event of a pricing error, misrepresentation or omission, we reserve the right to adjust the pricing or make any other corrections. This group is capacity controlled and a minimum number of guests must be booked and sail for this sailing to take place. If minimum number is not met, the group may be cancelled. IMPORTANT: $100 per person Group Fee is non-refundable after final payment.
(800) 959-SHIP or (239) 275-1717
Office Hours: Monday to Friday, 10:00am to 6:00pm Eastern Time
Copyright ©2022, Cruise Everything and Fritz Travel Inc. All rights reserved.
CLIA # 00397213. Florida Sellers of Travel Registration Number: ST14302
Cruise itinerary, events, celebrity and group hosted participation, amenities and gifts are subject to change.
Click Here For Website Terms and Conditions