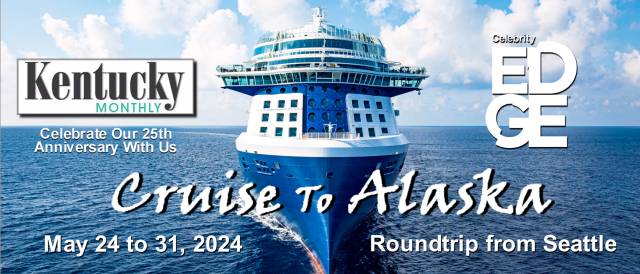 Kentucky Monthly invites you on a cruise to Alaska!
Owners, Steve and Kay Vest, invite you to join Kentucky Monthly aboard Celebrity Cruises, Celebrity Edge to Alaska, May 24 to 31, 2024. We will celebrate the magazine's 25th Anniversary together and enjoy five-star luxury aboard one of the newest ships sailing to Alaska. Departing roundtrip from Seattle, our voyage will sail through the Inside Passage and visit Endicott Arm & Dawes Glacier with stops in the ports of Ketchikan, Juneau, Skagway and Victoria Island. Together we will enjoy elegant dining, exciting activities and thrilling entertainment. Our exclusive cruise package includes drinks, gratuities, WIFI and private events just for our group. Space is very limited, so call our cruise expert, Donna Fortuna today at (941) 284-1272 or click here to request more information. Let's take Kentucky hospitality to the last frontier of Alaska. Don't miss the boat!
FOR RESERVATIONS OR INFORMATION
CALL (941) 284-1272
Office Hours 10:00 am to 6:00 pm Weekdays
Click Here To Send a Message to Cruise Everything Regarding the Kentucky Monthly Cruise!
Video Tour of the Celebrity Edge
---
Cruise Itinerary
Day Port Location Arrive Depart Status
Fri 05/24: Seattle, Washington 4:00 PM Boarding
Sat 05/25: Day at Sea
Sun 05/26: Ketchikan, Alaska 7:00 AM 4:00 PM Docked
Mon 05/27: Endicott Arm & Dawes Glacier 5:30 AM 10:00 AM Cruising
Mon 05/27: Juneau, Alaska 1:30 PM 10:00 PM Docked
Tue 05/28: Skagway, Alaska 7:00 AM 6:00 PM Docked
Tue 05/28: Alaska Inside Passage, Alaska 6:30 PM 10:30 PM Cruising
Wed 05/29: Day at Sea
Thu 05/30: Victoria, British Columbia 5:30 PM 11:59 PM Docked
Fri 05/31: Seattle, Washington 6:00 AM Departure
Itinerary subject to change without notice.
---
Ports of Call
Seattle, Washington
Visitors to the Emerald City find a fusion of American, Asian and Native American cultures, set against a backdrop of Puget Sound and the Olympic Mountains. There's so much to discover on Seattle cruises. Founded in the 1850's, Seattle continues to evolve while preserving many of its treasured landmarks. The city's defining modern symbol is the Space Needle. Head up to the top of the 605ft. hourglass-shaped structure for amazing panoramic views of this beautiful port city. And right next door is the Chihuly Garden and Glass where the extraordinary glassworks and garden installations of Dale Chihuly will dazzle. Stroll through the famous Pike Place Market for a taste of local flavor and style. Established in 1907, the market is brimming with fresh produce and seafood stalls, wonderful restaurants, and specialty shops with local handcrafts that make unique souvenirs and keepsakes.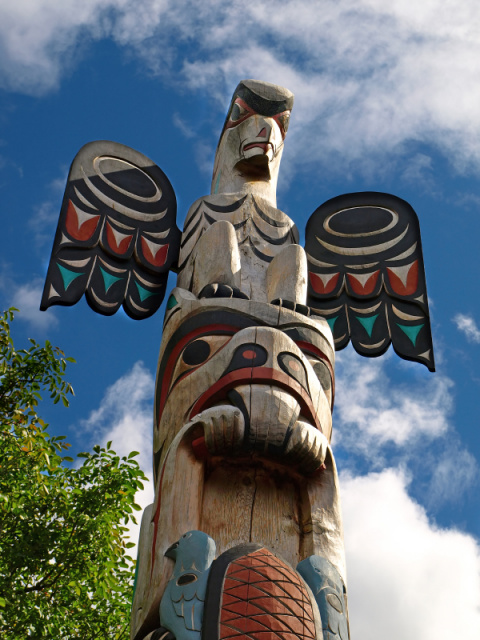 Ketchikan, Alaska
Ketchikan sits at the southern end of Alaska's Inside Passage— a gateway to the wild landscapes and seascapes of Misty Fjords National Monument. The canned salmon capital of the world, it's a hub for fishing and outdoor sports. It's also home to three tribes of Northwest Coast Native Americans, making it a great place to get a taste for the local culture. You'll see it in the colorful, hand-carved totems that line the city's streets and parks, and in the unique stilted homes that cling to Deer Mountain's slopes. If you want to get up close and personal with nature, venture into the Tongass National Forest, the largest in the United States. Or head to Ketchikan Creek Waterfall for amazing views of downtown Ketchikan and a glimpse at the yearly salmon runs.
Endicott Arm & Dawes Glacier
Alaska's Endicott Arm Fjord marks the southern edge of the 653,179-acre Tracy Arm-Fords Terror Wilderness area. As you sail through its 30-mile-long stretch, you can't help but be amazed by the untouched beauty of the surrounding granite mountains, verdant valleys and numerous waterfalls. Drifting icebergs, deep blue waters and a spectacular tidewater glacier only add to this natural spectacle's appeal. Endicott Arm is one of the largest breeding grounds for harbor seals on the planet. Keep your eyes open for these creatures splashing in icy waters near the ship or floating with their pups on giant chunks of ice. Along the shore you might also glimpse brown bears, bald eagles, sea ducks, deer, moose and wolves. Your journey through scenic Endicott Arm Fjord ends with a front-row view of the striking Dawes Glacier. Standing over 600 feet tall and a half-mile wide, this very active icecap is known for its spectacular calving displays which noisily produce huge, chunky icebergs that float in area waters. Remember to dress in wind-resistant layers for viewing scenery outside on deck.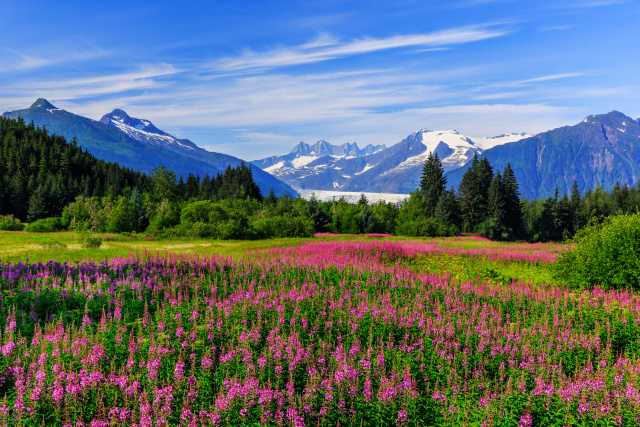 Juneau, Alaska
You can't get to Juneau easily without a sprint by air or by sea. But once you arrive you'll find majestic views and rich culture in every corner. With its snowcapped mountains, misty rainforests, massive glaciers and bounty of wildlife, Alaska's remote state capital is the perfect place to dive into nature. Framed by Mount Juneau and Mount Roberts, the city's picturesque downtown area offers centuries-old bars, boutique shops and historic landmarks. For a taste of the local culture, visit the historic district and the Alaska State Museum. And for outdoor thrills, you can take your pick of activities ranging from whale watching in Auke Bay Harbor to tundra trekking over Mendenhall Glacier, and even try your hand at gold panning in Last Chance Basin. Here's your chance to take a glacial dogsled adventure in Alaska's capital, where cultured sophistication meets the ruggedness of the Last Frontier.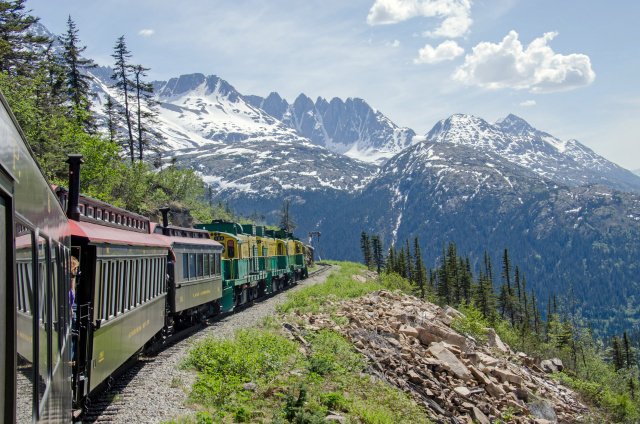 Skagway, Alaska
The great Klondike Gold Rush lives on in Skagway's charming downtown of restored 19th-century buildings and its historic railway. Located on the edge of the wilderness, this small town saw its fair share of gold rush, get rich dreamers pass through. Today, it's residents are more than welcome to share the stories of its untamed past. And there's so much fascinating history to uncover on a Skagway cruise. Head to Klondike Gold Rush National Park Museum for an in-depth look at Klondike and the two routes out of Skagway – Chilkoot Pass and White Pass. From the vintage train, admire the mountains and see the 1898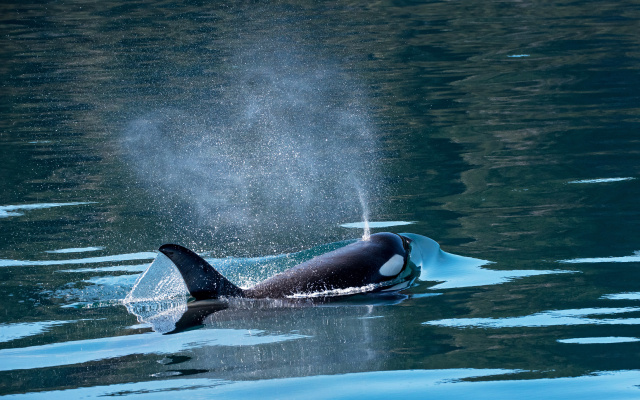 trail that fortune seekers traveled on foot. The White Pass & Yukon Route Railroad runs the vintage locomotives through the famously steep Chilkoot Trail and offers sweeping mountain views during its climb toward Canada.
Alaska Inside Passage
You'll sail beyond the Inside Passage Cruise into the more protected Alaska Inside Passage, a complex labyrinth of fjords and bays where whales and sea lions find refuge during the summer months.
Victoria, British Columbia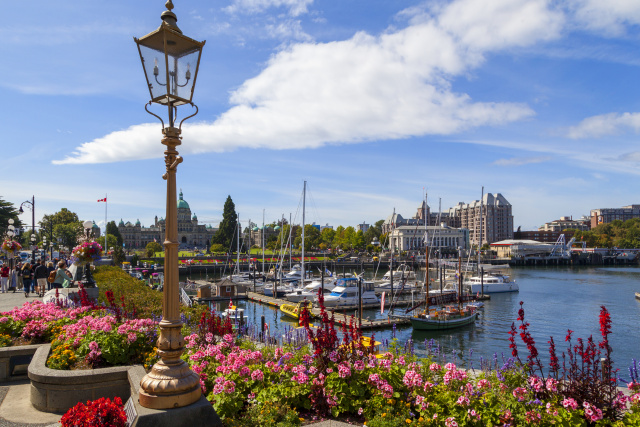 The seaside capital of British Columbia, Victoria is located on Vancouver Island at the southern tip of Western Canada. Named after Queen Victoria, this one-time British colony has retained much of its colonial charm with decorative English gardens and castles, but also reflects its modern landscape with bohemian shops, coffee bars and international cuisines. The year-round moderate temperatures are perfect for exploring this incredible city. From hiking and golfing to dining and shopping, there's much to discover on a Victoria cruise.
---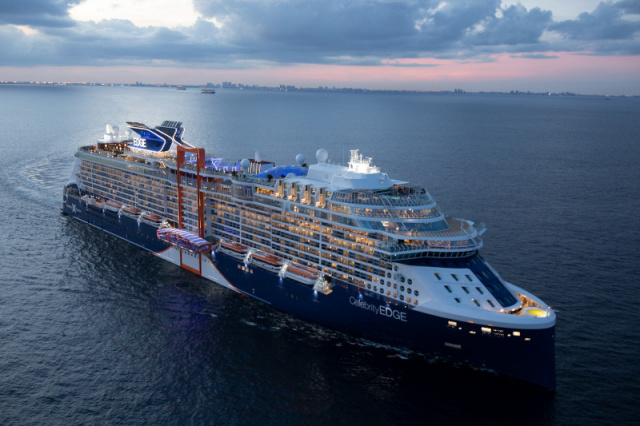 The Celebrity Edge
Celebrity Edge® marked a turning point in ship design. From the Magic Carpet℠ to the private plunge pools in our Edge® Villas, we created the most refined ship at sea. You'll never feel more connected to the ocean and Alaska aboard Edge®. It takes luxury, culinary experiences and service to a whole new level.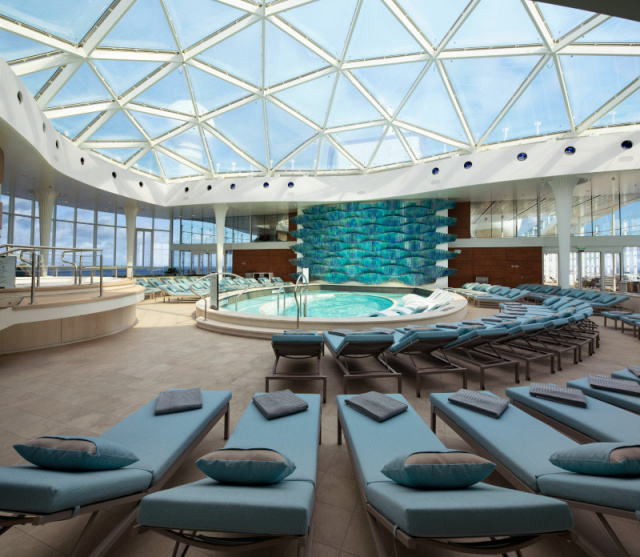 Where Wonder Awaits®
For modern adventurers, travel isn't a spectator sport. It's about being fully immersed in new destinations and cultures without sacrificing comfort and style. Celebrity Cruises® knows this. After all, we set the standard for luxury travel. And now we've made the destination experience even more immersive, starting right on board.
From its unique outward-facing design to the industry-first Magic Carpet® that reaches heights of 13 stories above sea level, Celebrity Edge® breaks from traditional ship design. Here, predictability and convention are stripped away, returning luxury sea travel to its very essence: simple, beautiful, imaginative encounters that leave you relaxed, refreshed, and inspired by the world around you.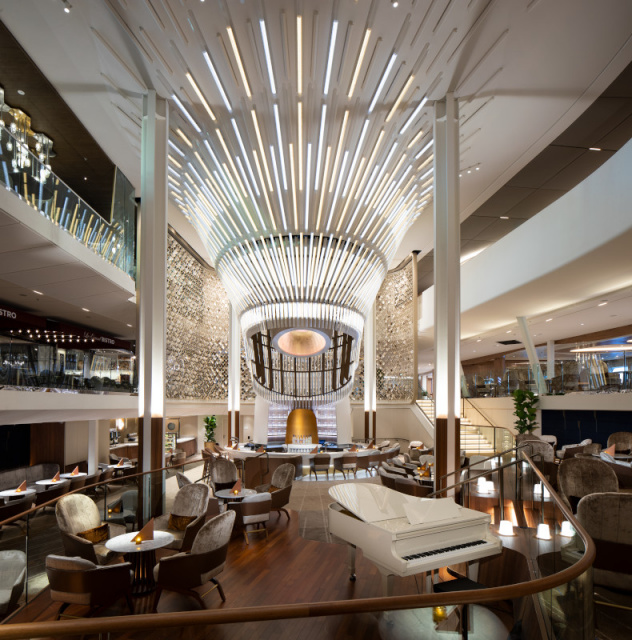 The Glamorous Grand Plaza
A transformative space to gather. Experience a majestic, open, three-story venue inspired by the piazzas of Italy and the invigorating energy of everyone coming together to savor a taste of the good life. Home to our incredible specialty restaurants, along with our popular Martini Bar, Café al Bacio, and the new Grand Plaza Café, the Grand Plaza is the ultimate gathering place on Celebrity Edge.
Entertainment on Edge
Be immersed in the world of Celebrity entertainment. Entertainment surrounds you at every turn aboard Celebrity Edge, making your vacation an unforgettable adventure at every moment of the journey. Engaging, visionary performances from exclusive brand partnerships and award-winning productions blend seamlessly with innovative design throughout Celebrity Edge to bring you the best entertainment at sea—and beyond.
Eden
Like so many aspects of Celebrity Edge, Eden represents another revolution in modern travel. It's a space where nature is so present, we call it "a room that lives." It's an experience so multi-faceted and innovative, you won't find anything else like it as sea—or anywhere. And no two visits to Eden are ever the same.
Resort Deck
With the asymmetrical, reinvented outward-facing Pool Deck that makes sweeping ocean views and landscapes the focal point; the Solarium, an adults only sanctuary, and the Rooftop Garden that is like a hidden pocket park in a bustling city neighborhood—that just happens to be miles out at sea, the Resort Deck is unlike any other outdoor space on the water. Or anywhere else on earth
Magic Carpet
The industry-first Magic Carpet is both the best way to take in spectacular views and the most exciting place to be. By changing function and location, it provides an incredible array of visual perspectives and a distinct experience on every deck it visits.
Edge Casino
Step aboard and make your way to the Vegas-style casino that rivals the biggest and best land-based casinos. With a variety of games in a smoke-free environment, you'll enjoy an excellent selection of over 2,015 slot games and 148 table games that are available across the fleet. Plus, you instantly become a member of the casino rewards program, Blue Chip Club to start earning points with every game you play. Discover a world of fantastic casino thrills and adventures at sea. With better odds, custom limits, late hours and Lady Luck on your side, there's no limit to the exciting casino experiences you'll have on an outstanding cruise vacation.
---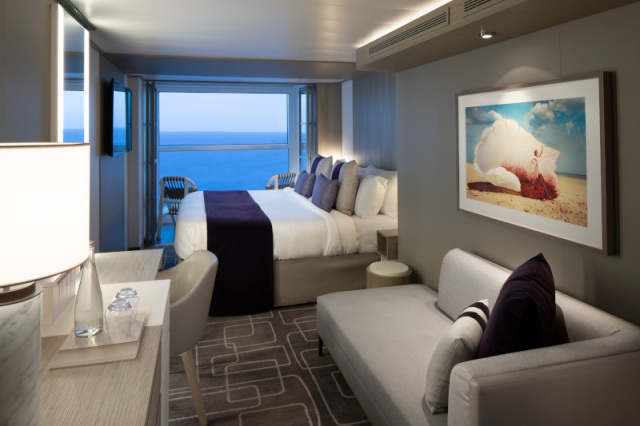 Accommodations
on the Edge
ERASING THE BOUNDARIES BETWEEN
INSIDE AND OUTSIDE LIVING SPACE
Brilliant innovations give you open air access to the sea, whenever you wish. The latest technology lets you precisely adjust nearly every comfort feature in your stateroom, suite or villa. Reimagined spaces feature larger living areas, bigger bathrooms, and a king-size bed in 99% of our rooms—an industry first for premium cruise lines—plus Celebrity's eXhale® bedding featuring the Cashmere™ Mattress.
With the widest range of staterooms in the Celebrity fleet, there's a room on Celebrity Edge® perfect for your vacation needs. From our new Single Staterooms—designed for modern travelers who love to explore the world on their own—to our perfectly indulgent Panoramic Ocean View Staterooms. 178 possible options of connecting staterooms make it easier than ever for families and friends to get together and get away in modern comfort. Combinations include two adjoining Edge Staterooms with Infinite Verandas® connected to become one, and the Iconic Suite and the Royal Suite connected to create our largest unique combination that comfortably sleeps 10.
For our new Edge Class accommodations, famed interior designer Kelly Hoppen took the lead on design. Her vision evokes the intimacy of an inviting, indulgent urban apartment that opens to the most beautiful scenery on earth. With Kelly's tremendous style, every stateroom on Celebrity Edge is a spacious work of art that you'll be glad to call your home away from home.
Click here for a ship deck plan!
---
Exclusive Kentucky Monthly
Cruise Amenities & Events
Each reservation in our exclusive group will receive the following:
Private "Kentucky Monthly 25

th

Anniversary" Cocktail Party

Theme Dinners and Events

Drinks: Choose from an incredible array of beers, spirits, cocktails, liqueurs, frozen drinks, wines by the glass, sodas, juices, specialty coffees and bottled water from our Classic Drinks Package. Beverage gratuities are included.

Wi-Fi: We know staying in touch is important, so we've included Basic Wi-Fi access for all guests. Browse the web, check email, and text using messaging apps.

Gratuities: We've got you covered. Just sit back and relax while we make your vacation as memorable as possible. The Kentucky Monthly Cruise includes pre-paid gratuities for the housekeeping staff and main dining room staff.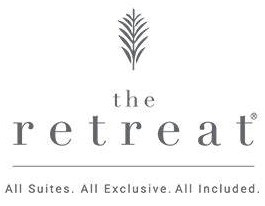 Suites Only: Choose a suite and get the upgraded Premium Drink Package , Premium Wi-Fi, Gratuities, and up to $400 to spend on board included. An additional value of up to $226 per person, per day.
Suite amenities also include:
Access to the exclusive Retreat

Private restaurant Luminae

Access to exclusive lounge

Access to exclusive sundeck

Concierge Service

Personal Butler
---
Package Rates
FOR AVAILABILITY AND BEST RATES, CALL (941) 284-1272
All rates listed are per person and based on double occupancy and subject to change. The prices listed below are special Kentucky Monthly Cruise Rates exclusive to Cruise Everything and based on availability. Once we sell out of the group rates listed, additional space will be sold at the prevailing cruise line rate. Since rates and availability are subject to change, please call our office for current inventory and prices. Additional $100.00 per person Group Fee applies to all bookings.
Inside Staterooms (No Window)

CALL FOR BEST RATE




Ocean View Window Staterooms

CALL FOR BEST RATE




Edge Veranda Staterooms (E2)

CALL FOR BEST RATE




Prime Edge Veranda Staterooms (E1)

CALL FOR BEST RATE




Aqua Class Edge Veranda Staterooms

CALL FOR BEST RATE




Suite with Access to the Retreat

CALL FOR BEST RATE
Click here for a ship deck plan!
FOR AVAILABILITY AND BEST RATES, CALL (941) 284-1272
---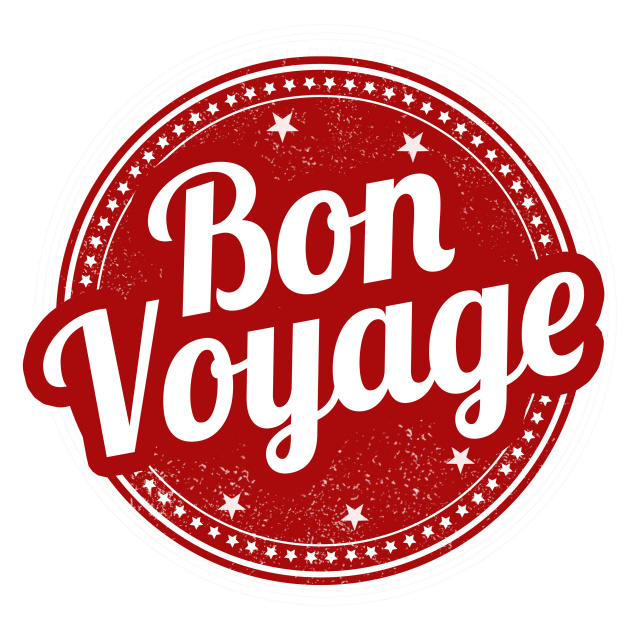 Additional Reservation Details
Deposit Due: $250.00 per person ($500.00 for single occupancy. Suites require double deposit amount)

Final Payment Due: February 1, 2024

Prices are per person, based on double occupancy

Prices change frequently and are subject to availability at time of booking

Pricing listed may not be combinable with promotions/amenities

A Passport that is valid a minimum of six months after completion of travel is required for travel by Cruise Everything and Celebrity Cruises.
Not Included:
Taxes and Fees of $277.41 per person (subject to change)

Group Fee of $100.00 per person paid at final payment

Travel Guard Cruise Protection Insurance (Recommended by Cruise Everything)

Airfare and transfers

Pre and/or Post Hotel Packages (Cruise Everything will offer a hotel in Seattle. Details announced in fall of 2023)

Optional items onboard such as casino, select beverages, shopping, spa, alternate dining options and shore excursions

Items of a personal nature
Available Add Ons
Optional roundtrip airfare from your city

Optional pre or post hotel accommodations

Optional shore excursions

Optional Travel Guard Cruise Protection Insurance (Recommended by Cruise Everything)

Optional dining venues onboard

Optional spa services onboard

Premium Drink Package Upgrade (Except Suites)

Premium WIFI Package Upgrade (Except Suites)
---
Cancellation Penalty Information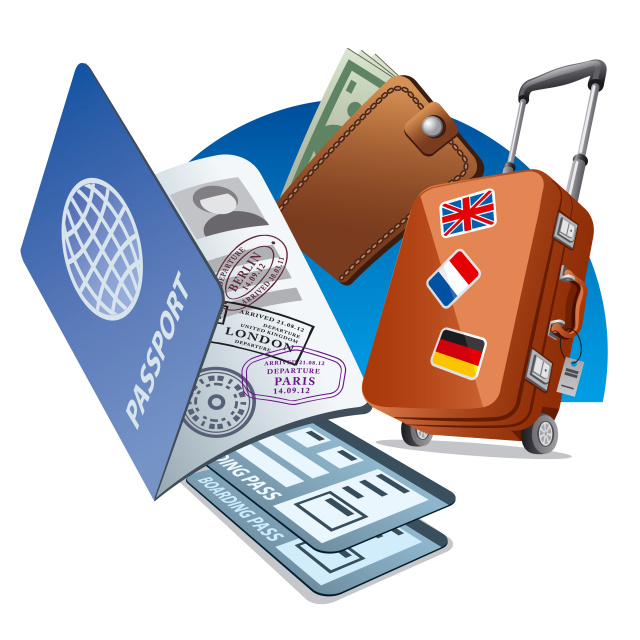 Some bookings may have a non-refundable deposit. Most bookings will have the following cancellation schedule. Please reference the Celebrity Cruises Booking Confirmation for details.
On or before 02/24/24: Deposit Amount

02/25/24 to 03/10/24: 25% of gross fare

03/11/24 to 03/24/24: 50% of gross fare

03/25/24 to 04/23/24: 75% of gross fare

On or after 04/24/24: No Refund

Group Fee charged at Final Payment is non-refundable after 02/01/24

Additional items such as air, pre/post hotel and transfers may have a different penalty
---
Pre-Cruise or Post Cruise Accommodations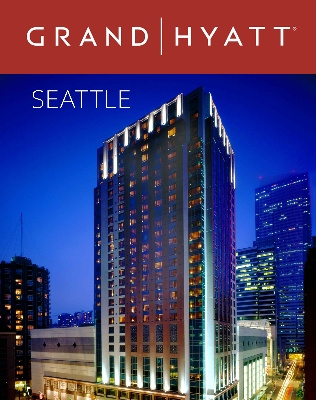 Grand Hyatt Seattle
721 Pine Street
Seattle, WA United States 98101
The Grand Hyatt Seattle has exquisitely appointed 457 stylish guest rooms and suites all feature opulent bathrooms, with a four-fixture bath with soaking tub and separate glass-enclosed shower, deluxe bath amenities and plush robes. Wired and wireless high speed in-room Internet connection available, a variety of breathtaking views and all the comforts and conveniences of one of the world's finest hotels. Classic Pacific Rim styling and uncompromising personal service make this AAA Four Diamond Seattle Washington hotel the ultimate escape from the everyday.
Check In Time: 3:00 PM. Check Out Time: 12:00 PM
Exclusive Amenities for Kentucky Monthly Cruise Members
The following amenities are subject to availability at the time of check-in/departure:
Our Exclusive Rates including the above amenities
are starting at $309 per room, per night, plus taxes*
Call (941) 284-1272 for more information, availability and rates.
*Pricing and taxes are subject to change. Availability is limited. Airport and pier transfers are not included
---
FOR RESERVATIONS OR INFORMATION
CALL (941) 284-1272
Office Hours 10:00 am to 6:00 pm Weekdays
Click Here To Send a Message to Cruise Everything Regarding the Kentucky Monthly Cruise!
Amenities subject to change and apply to group bookings only. Special rates outside the group package for any category booked such as resident rates, military, fire/EMT (if applicable) do not include the Classic Drink Package, pre-paid gratuities, or Wi-Fi. Some restrictions apply. Visit celebritycruises.com for full terms and conditions. Any Shipboard Credits do not have any cash value and expires 10:00 PM on the final night of the cruise. Taxes and fees listed are subject to change and do not include the cruise taxes and any CE group fees. Offers are subject to availability and change without notice. Ships Registry: Malta. ©2023/24 Celebrity Cruises Inc., Cruise Everything and Fritz Travel Inc.
(800) 959-SHIP or (239) 275-1717
Office Hours: Monday to Friday, 10:00am to 6:00pm Eastern Time
Copyright ©2023, Cruise Everything and Fritz Travel Inc. All rights reserved.
CLIA # 00397213. Florida Sellers of Travel Registration Number: ST14302
Cruise itinerary, events, celebrity and group hosted participation, amenities and gifts are subject to change.
Click Here For Website Terms and Conditions